Custom Class Reunion Banners
Increase Excitement For Upcoming Class Reunion Events With Large Banners
A class reunion is a meeting of former classmates, typically organized at or near their former school by one or a group of the class members on or around an anniversary of their graduation, e.g. 5 years later. Former teachers may be invited as well. They reminisce about their school days and bring each other up to date on what has happened since they went their separate ways. Some class reunions also include a reunion class gift to the institution.
Participants often nostalgically reminisce about their old school days or fondly remember their school pranks. Alumni are quite often concerned about how their lives have turned out when compared with the lives of their former classmates, and will sometimes feel pressured enough to go to great lengths to concoct stories about their fruitful careers, personal accomplishments, and relationships with others.
Since vinyl banners from Printastic are exceptionally durable, you can use them year after year to promote class reunions to new groups of former students, building school spirit and excitement along the way.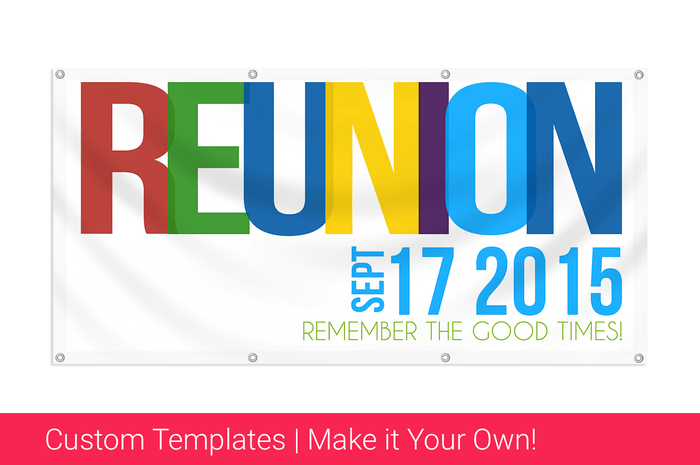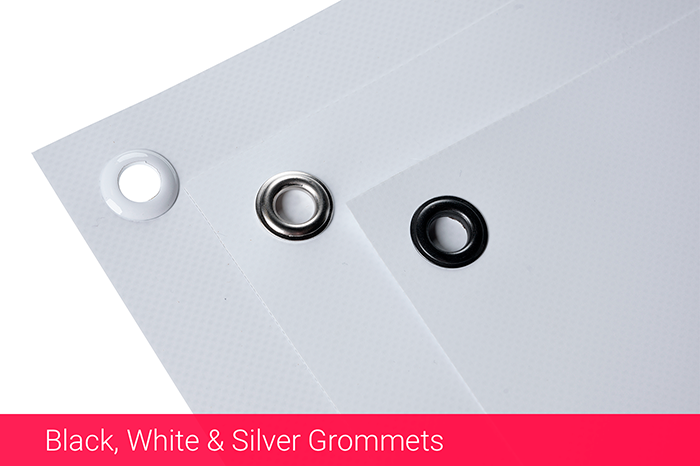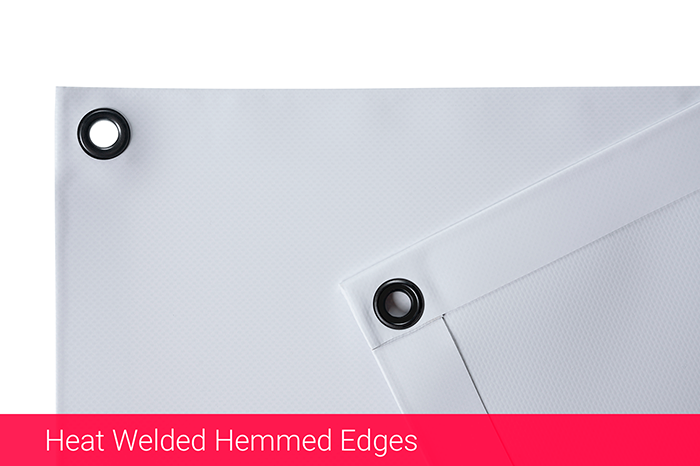 Customizable banners
Change Text, Colors, Add Logos & Pictures