Coming Soon Banner
Any business should inform the community that they are coming soon! Announcing the fact that you are coming soon is a great way to start getting attention, even months before you open.
Many service-oriented and retail business startups will spend a couple months getting their store ready for its launch. If you are already in your location renovating and getting ready, it is always a wise idea to inform your community that your business is coming soon. Just as it is important to have a grand opening banner to tell your community you are now open. This type of advertising alone may not generate direct sales for your business. However, an affordable "Coming Soon" sign in front of your store or shop will generate awareness for opening day, which can be quite advantageous.
A "Coming Soon" banner is the perfect, affordable solution for this kind of announcement advertising. Using a simple theme with bold and clear messaging that your business is coming soon, is just the kind of pre-ad campaign a business needs to generate curiosity. Be sure to include pertinent information on your "Opening Soon" banner, like the date your business intends to open if you have one set. You can also post a countdown or number of days until opening. For this kind of "Coming Soon" banner, you could create one generic "Coming Soon" theme and then have us print ten numbers on a 2x3 square banner. Simply change out the number of days until opening and leave your general "Coming Soon" message intact.
A "Coming Soon" sign can also inform the community of the kind of business that is getting ready to open. Use your banner to advertise the kinds of products or services you'll be providing. This is the perfect way to notify your target audience of what they can expect to find and entice them to stop by on opening day.
Opening Soon Banners
If you are planning a business opening, think about displaying a coming soon notification at your store printed on a large attention getting banner to start attracting visits on opening day.
Feel free to browse our variety of coming soon pre-made customizable banner themes, to find the design that is most compatible with your overall color scheme and brand. Once selected, you can easily customize our theme to exactly fit your brand by uploading your unique logo, adding any messaging you may want to create, and choose the font style and color that best fits your color scheme. All of this customization can be easily performed on-line using our unique design tools. Once finished and ordered, we will print your coming soon signage in pristine eye-catching color to ensure your sign stands out and gets noticed by all the passing traffic that currently goes by your location everyday. If you already have your coming soon artwork ready for print, simply upload your sign file to us and we will happily print your coming soon banner fast and get it to you so you may begin attracting and building your visits on opening day.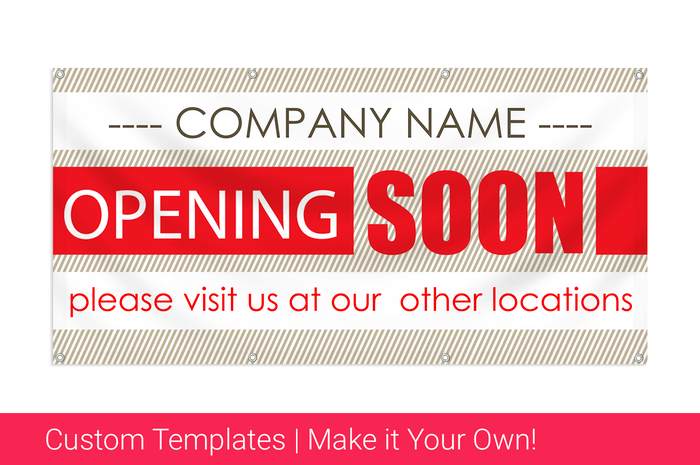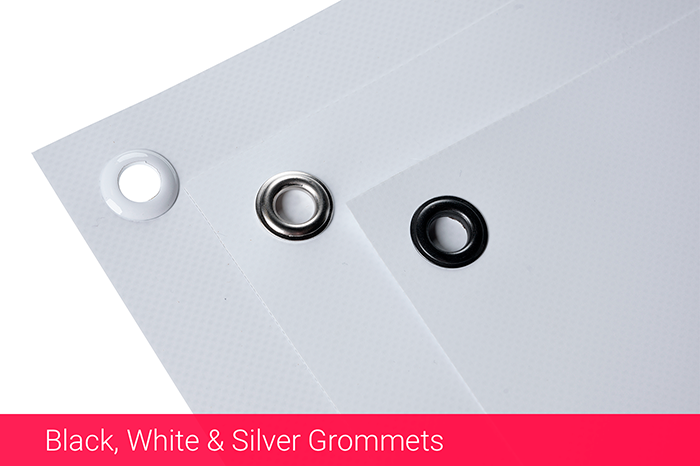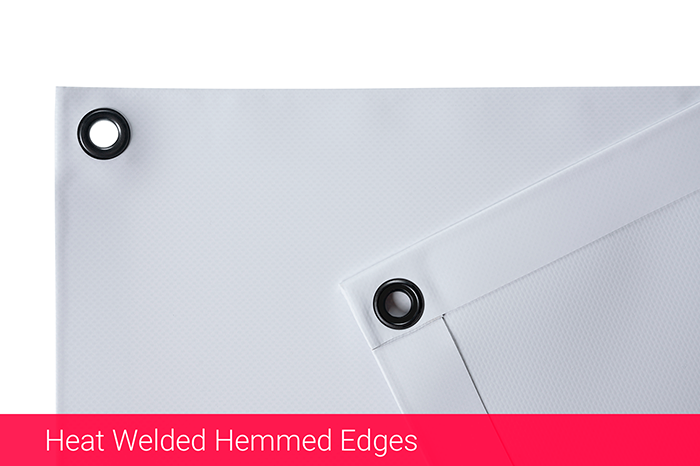 Customizable banners
Change Text, Colors, Add Logos & Pictures