Banners and Signs for Used Furniture
Exterior and interior banners are a cost-effective marketing tool that can help you boost used furniture sales. Full-color presentations can be used to promote sales and increase your revenue while building a loyal customer base. Indoor and outdoor banners and signs should be used together to increase sales and promote your business.
Exterior Used Furniture Banners
Exterior banners are a great way to bring foot traffic into your furniture store.
Increase Awareness and Reach
When you use a large banner promoting the fact that you use used furniture, you can bring in different types of customers. For example, some customers may be looking for high-end furniture that you offer, while others are college students looking to furnish their first apartment. By promoting the fact that you appeal to a wider audience, you can increase the number of customers you see each day, increasing your chances of making a sale.
Outdoor signs provide a high return on investment because they're able to reach so many different people each day.
Interior Signage for Used Furniture Sales
Interior signage is another great option that targets customers already in your store. For example, you can advertise deals on other types of furniture once you've grabbed your customers' attention and gotten them in the store using your exterior or outdoor banners.
Improves Branding
Interior signage also helps with branding, which is important to creating a lasting, good first impression. Custom signage and banners can represent your brand so that you'll be recognizable through your other marketing efforts.
In-House Advertisements
Interior signage helps you further advertise used furniture to the customers that you have in store. Just because you brought people inside with an effective outdoor banner does not mean that they are willing to make a purchase yet.
In-house advertisements allow you to draw your customers' attention to other sales or specials that you have going on. While someone may have come in to look for a used sofa, they're now more interested in a used reclining chair that happens to be a bit more expensive because of your effective indoor signage.
Consumer Education
Consumers are always looking to learn more about products before they buy, including their furniture. Whether or not the furniture is used, they want to know the type of material it's made out of, the type of deal they're getting, and how it stacks up against what your competitors are offering. While it would be great to have a salesperson on the floor for every potential customer, it's just not cost-efficient.
Custom signage allows you to educate your customers without assigning them a salesperson until they're ready to make a sale, which means you'll need fewer employees on the floor. Not only does this benefit your ROI, but it also benefits your customers who may not walk to talk to a salesperson or may not feel ready to commit to a purchase just yet.
Benefits of Using Banners as Advertising for Used Furniture Stores
Banners allow you to advertise your business to hundreds, if not thousands of people a day. Even in the digital age, banners still offer businesses of all sizes many advantages.
Cost-Effective
Banners are cost-effective, making them valuable marketing tools for businesses who rely on the local community for sales and don't want to spend a lot of money on advertising.
Targeted
Your banner can target specific audiences based on when and where you use it. For example, if you're trying to get more traffic into your used furniture store, you can put a large banner outside to bring in people from around town.
Similarly, you can use banners at events if you become a sponsor so that you can advertise to a specific demographic.
Repetition
Banners can reinforce your company each time they're seen, which makes your branding stronger. A banner in a high-traffic area can reach the same customer multiple times a day.
Reusable
Vinyl banners are durable and reusable so that you can use them as often as you'd like.
Order a Custom Used Furniture Banner Today
Selling used furniture can help your business reach an entirely new audience. Promoting to that audience is as easy as using effective signage with outdoor and indoor banners. Try our design tool that lets anyone upload their own artwork or choose from one of our customizable templates to get started designing a banner that increases used furniture sales.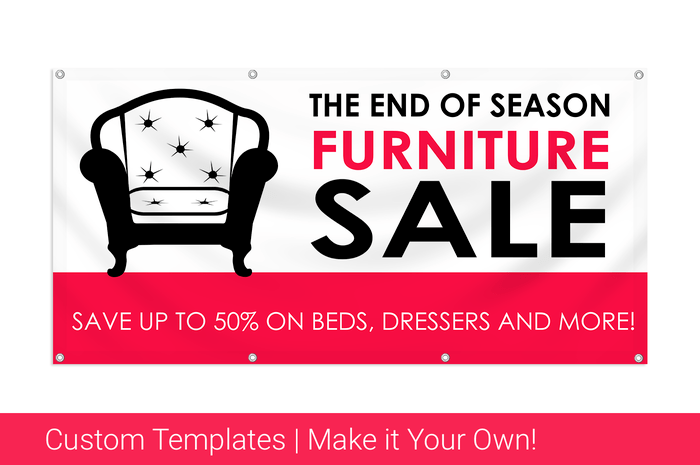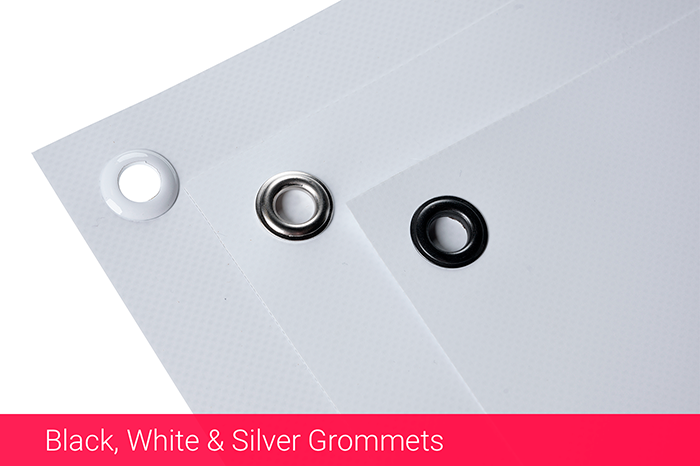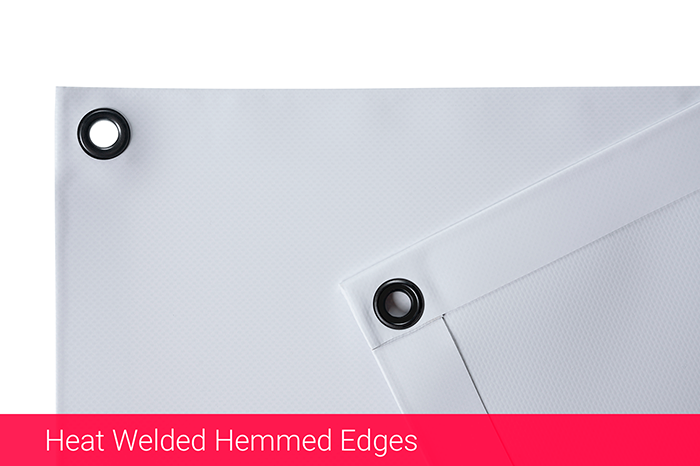 Customizable banners
Change Text, Colors, Add Logos & Pictures