Garden Center Banners and Signs
Using signs is a simple and affordable way to make shopping easier for your customers while promoting your products. With low printing costs, even the smallest garden centers can use cost-effective signage in their marketing strategy.
How Do Banners Promote Garden Center Sales?
Reduce Meandering
Customers typically know what they're shopping for, which means they need signs that point them in the right direction. Many retailers believe that not guiding customers can keep them in the store longer, increasing sales. Unfortunately, making your customers track down the plants they're looking for does not promote sales because they came to your store for one reason and will likely not get distracted by higher-end items.
Banners point customers in the right direction so that they can find what they're looking for a check out as quickly as possible. Customers love convenience, so it's vital that you make their shopping experience as easy as possible so that they'll be more likely to come back.
Lessen Need for Human Interaction
While business owners enjoy giving their customers meaningful human interaction, the need has lessened over the years. Now, customers want to get in and out of stores with very little interaction so that they can go about their day.
Not only do many customers not want to talk to staff, but they also might not have the opportunity to talk to staff all the time. No matter how many people you have on the sales floor, customers can be overlooked. Proper signage can help give customers information about particular plants and where to find them so that they can shop on their own without the need for help.
Transparent Pricing
No matter the type of business, customers want to know the pricing of the products they're looking to buy. The same is true for those shopping in garden centers. While you may have varieties and sizes that often change, it's important that you keep in mind what the customer is looking for.
Customers like to know what to expect when shopping, including the different types of varieties and sizes. It's essential that you find a way to price your plants so that customers can easily understand them. This will also help build trust with your customer base so that they know what to expect next time they come in looking for plants.
What Goes On a Garden Center Banner?
To determine what information should go on your banners, it's important to determine their goal.
Educational Information
If your banner is to help educate consumers, make sure to put information about the plants on signage so that they can learn more about it. Your customers will want to know how much maintenance is required, the level of sun it needs, and how often the plant needs to be watered.
Sales and Deals
If your goal is to sell more plants, you may want to put deals on your banners or signs near the plants you're looking to sell. These can be any deal, but make sure that your banner promotes the sale with big letters that stand out.
Pricing
Pricing is a crucial factor that your customers will use when deciding whether or not to purchase a plant. For example, they may be coming into your garden center wanting to buy one plant, but find another that's lower maintenance and a fraction of the price. While you may have missed out on the chance to sell a higher-end item, your customer will be thankful that you saved them money and time and be more likely to become repeat customers.
Tips for Using Signage in Garden Centers
A few good signs may suffice for a small garden center, but you'll need a good sign program to make it easy for your customers to shop and improve your sales. Good signage makes the shopping experience simple for customers, helps direct them around the shop and learn about the plants, and provides them with the price.
Proper Lettering Size
Big lettering is key for banners and signs. This means that you'll have to adjust how much information you put on a single banner so that you can make sure your signs are seen across the garden center.
Avoid Clutter
Your garden center banner should be neat so that your customers can easily read it. It's easy to clutter your signs by adding too much information or too many graphics that can distract the customer from his or her goal. Keep it short and straightforward.
Stay On Brand
If your garden center is known for being fun and upbeat, make sure that your signage reflects its own personal voice.
Order Custom Garden Center Banners Today
Ordering a custom banner is easy. All you have to do is upload your own artwork or use one of our customizable templates. Make sure to choose the right size for the goal of your banner. You don't need to have graphic design experience to use our design tool to create a custom banner that promotes sales in your garden center.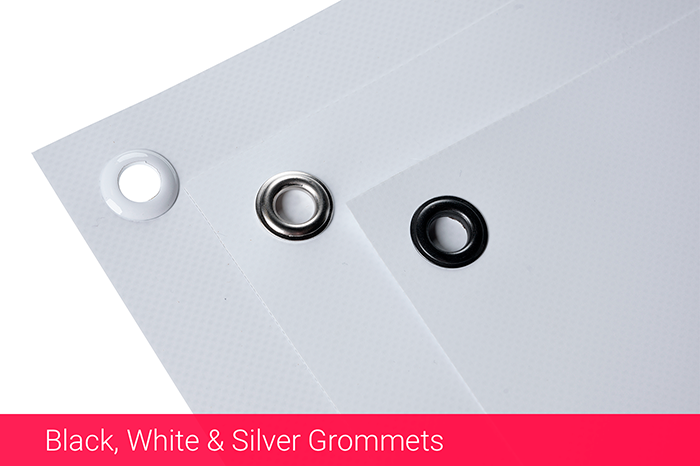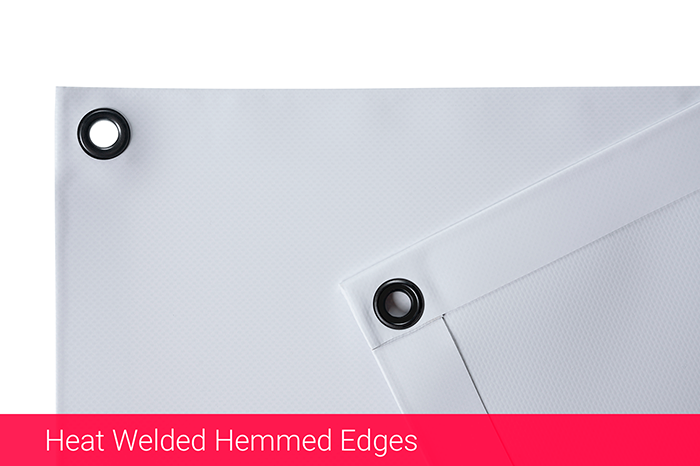 Customizable banners
Change Text, Colors, Add Logos & Pictures