Promote Your Layaway Plan With Banners and Signs
A layaway program offers customers a convenient way to pay for purchases when they can't pay the full cost upfront. Not only does this help your customers purchase the items they need, but it can help your business achieve more growth through sales. Using banners and signs is a great way to promote your layaway plan, whether it's new or old, to bring back old customers and bring in new ones.
How to Use Vinyl Banners to Make Your Layaway Plan a Success
While a layaway program can help your business gain revenue, you must make sure your customers, both new and old, know about the program before they shop.
Promote the Layaway Program
Without promoting your layaway plan, you could be losing out on valuable customers and sales. If you have a layaway program, but your customers don't know about it, the odds are that you haven't had much success. The key to getting the word out is to promote your program to your local customer base. Customers may be avoiding shopping at your store because they think that they can't afford it, not knowing that your layaway program can help them make the purchases they need while they pay off their items on a monthly basis instead of a large sum upfront.
You can use a large banner both inside and outside of your store to promote your layaway program. Make sure that your banner catches the eye so that you can reach potential customers while they're driving along the street or parking at a nearby restaurant or store.
By promoting your layaway program outside of your store, you can bring new customers inside to check out the products you sell, knowing that they can now purchase these products at a more affordable price. On the other side of the coin, advertising your layaway plan inside can help your current customers make larger purchases instead of sticking to a set budget so that you can upsell them. Both of these options lead to an increase in sales and revenue for your business.
Share Information
Not all layaway plans are the same. Your layaway program may only happen during the holiday season or have a minimum purchase price for a customer to be eligible. By providing these types of details on your banner, you can inform your customers before they start shopping so that they know the exact guidelines to follow if they are expecting to use your layaway offering to make a purchase.
Direct Customers to Layaway Station
If you have a separate area of your store for people to pay for layaways and pick up layaways, you can use banners and signs to direct them so that they know where to go as soon as they enter your store or are ready to checkout.
Directional signs can help you prevent frustrated customers who may think that they can set up a layaway plan at any register, but your store requires them to go to a certain location, such as customer service, to begin their plan. Not only do directional banners make it easier for customers to follow your layaway guidelines, but it also helps keep lines short so that customers who aren't using your layaway program can check out much quicker.
Benefits of Custom Banners for Layaway Programs
Indoor and Outdoor Use
Promoting your layaway plan should happen inside and outside of your establishment so that you can reach as many people as possible. Outdoor banners can help you bring in more new customers, while indoor banners can help you make more sales to customers already in your store.
Durable and Long-Lasting
Your layaway banner can be used every single day for years without degrading whether it's outside or inside. Vinyl banners are durable and weatherproof so that you can advertise your layaway program no matter the weather.
Easy to Use and Store
Vinyl banners make it easy when you only want to advertise your layaway program during certain times of the year. They're easy to set up and takedown. Once your banner is down, you can easily roll it up for storage until the next time you want to use it.
Complete Customization
Vinyl banners offer complete customization so that your layaway signage can match your in-store and outdoor branding for a complete and uniform look.
Order a Custom Layaway Banner
Use our simple design tool to create a custom layaway banner. All you have to do is upload your own artwork or use one of our customizable templates. Make sure to choose the correct size depending on the purpose and location of your banner so that you can reach as many customers as possible.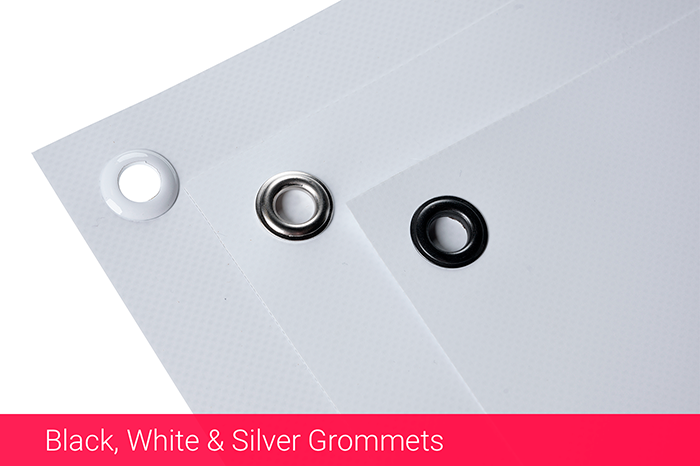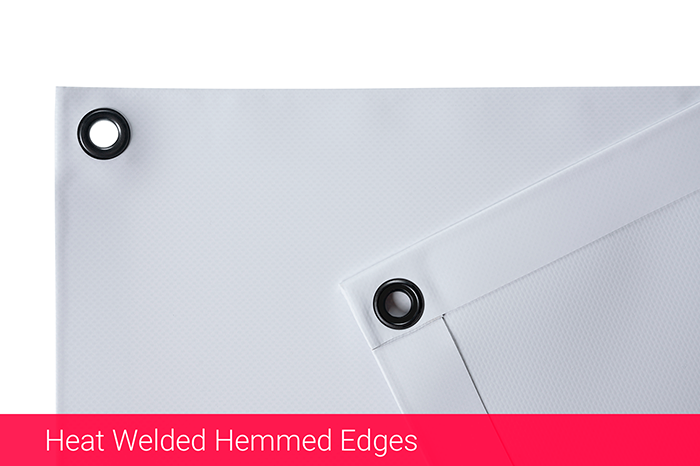 Customizable banners
Change Text, Colors, Add Logos & Pictures