Custom Photo Blankets
These 50x60-inch silky-soft polyester blankets are even warmer than they look. A great gift for holidays and special occasions, these fully dye sublimated blankets are built to impress. They are made from extremely soft and plush velveteen fleece with a nice and warm thickness. We print your image as a full bleed (edge to edge printing) onto the front, leaving the reverse side white. The edges of the blanket are stitched for strength and the thread is sublimated in the same colors as the blanket.
Perfect for keeping warm on cool nights watching movies and feeling cozy, at sports games and events, or just hanging out with family - no matter what you are doing, your favorite photos will keep you warm and proud!
Product Care
Extremely durable - machine wash and dry
The blankets are washable and very durable. The photos are sublimated into the fabric and is not a surface print, meaning it wil not fade, crack or peel. Machine wash separately in cold water. When drying, use delicate cycle and tumble dry on low. Do not bleach. Do not iron, press with heat or dry clean. Shipped folded and poly-bagged inside a box.
Overview
Print Process
Blankets are dye sublimated in high resolution full color
Our custom fabric printing is done using a special two step dye-sublimation process that saturates the material with ink rather than printing directly onto the fabric. Dye sublimation inks consist of a dispersant dye suspended in a liquid solvent (like water) and activated by a large press that uses heat and pressure to enact the sublimation process.
The images are initially printed on a specially coated carrier paper, and then transferred onto the blanket in the heat press, which operates at approximately 400 degrees Fahrenheit. The simultaneous heat and pressure vaporizes the ink, and that vapor, or gas, is instantly absorbed by the blanket material's polymers. After exiting the heat press, your blanket's fibers are infused with a permanent high resolution, full-color graphic.
File Setup Guide
We manually inspect every single file you upload before printing your blanket and will only proceed with your order if it can be printed at absolute 100% stunning quality with no compromises.
The finished blanket size is 50 x 60 inches, and it can be printed in either direction, vertical or horizontal. However, this product requires one inch of bleed on all four sides to print correctly and avoid any white showing across the edges. Ideally, your file should be constructed as outlined and shown below:
- Final File size: 52 x 62 inches
- Background Bleed Area: Extends all the way to the edge, at full 52 x 62 inch size
- Texts and Logos: Any text, logos, or objects that should not be cut off, needs to be placed within the safe zone of 4 inches off of any edge (do not extend over 48 x 58 inch size)
- File Type and Resolution: Flattened RGB JPEG: full scale @ 72-300dpi
Green Line: 52 x 62 inches - final file size.
Your file should be this size
Black Line: 50 x 60 inches - actual blanket size.
Any objects extending outside of the black line, or placed too close to the black line, may be completely or partially cut off on the finished blanket
Pink Line: 48 x 58 inches - safe zone.
All objects within the safe zone will be intact and won't be cut off
File Submission Tips
Larger files can be zipped and transmitted via any non-password protected cloud file sharing service
JPEG / PNG
Set to actual sign size, at 300dpi, RGB Color Mode, with no compression, Photoshop quality level 12
PSD / PSB / TIFF
Set to actual sign size, at 300dpi, RGB Color Mode. Combine all layers into single background layer
PDF / AI / EPS
Set to actual sign size. RGB or CMYK Color Mode. Embed all linked images. Convert all text to outlines. Expand all strokes. Only use high res raster images at 100% scale. Files should not be password protected, if availavle export to PDF
Product Specs
Weight

1.3 lbs.
Material

Premium Velveteen Plush Polyester Fabric, 300 GSM
Size

50" x 60"
Grommets

None
Hemming

Stitched on all sides
Printing

Single sided
Shipping

Shipped folded and bagged in cardboard packaging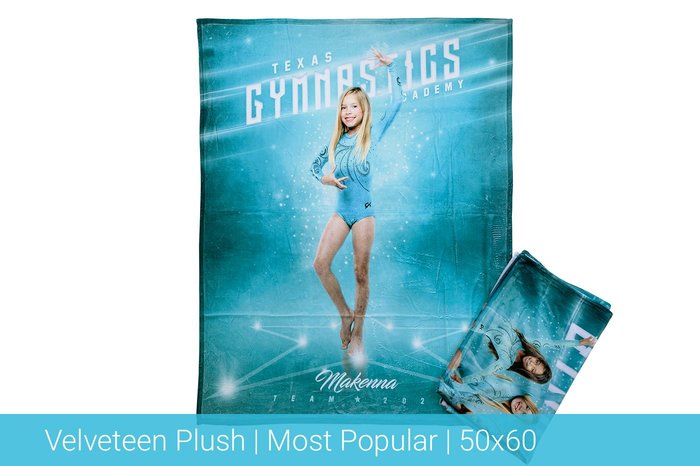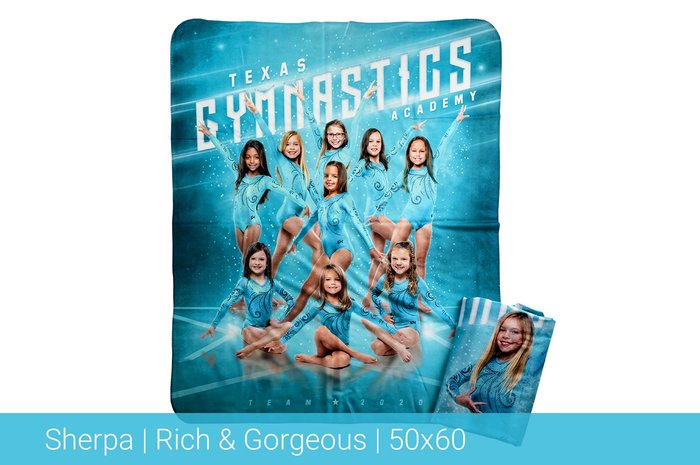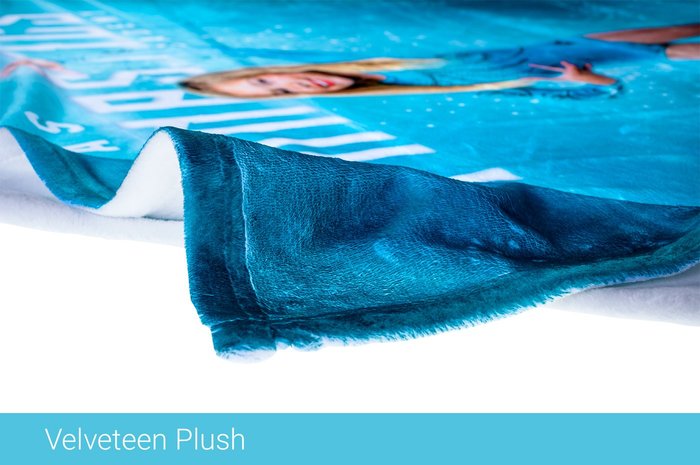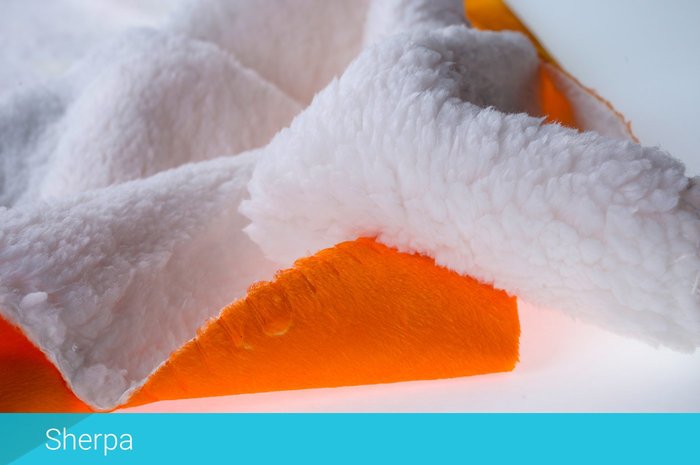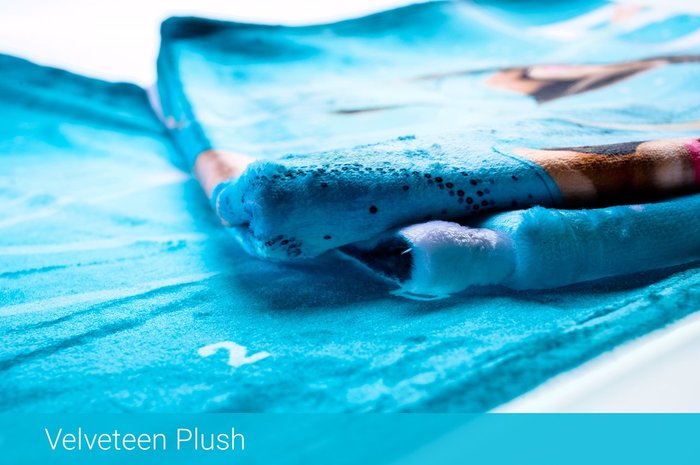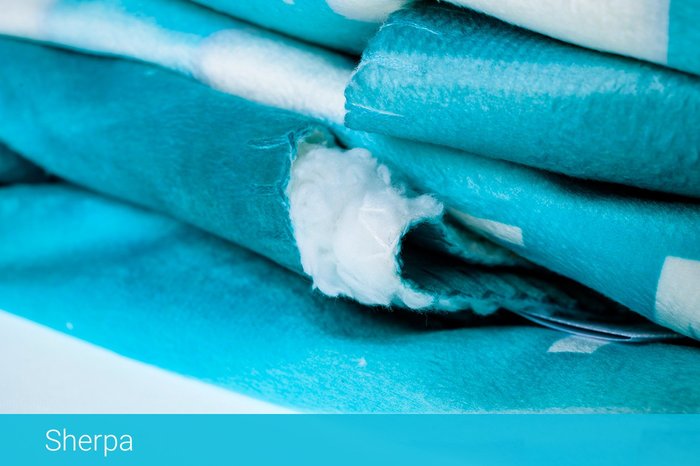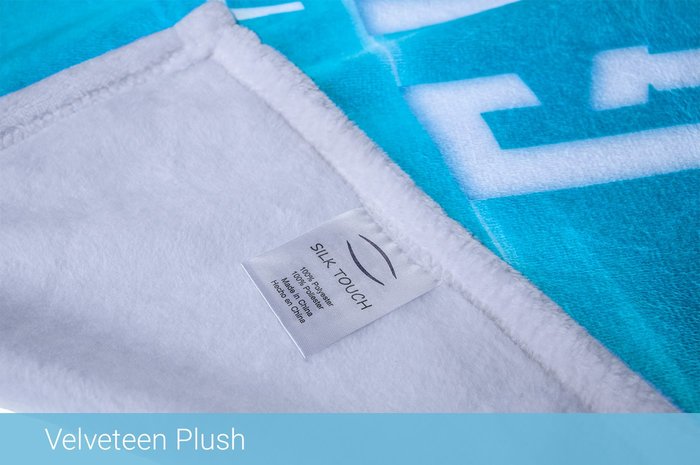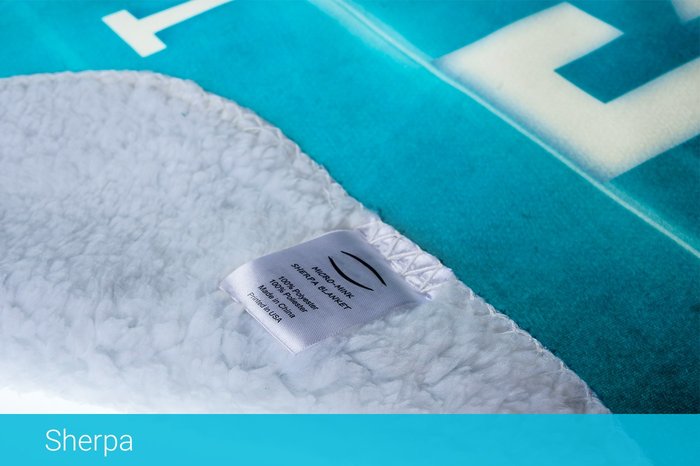 Free Super-Saver Shipping
With $75 order and discount code AWESOME