Custom-Printed Postcards for Promotion, Mailers, and Handouts
Custom-printed postcards from Printastic are the ideal promotional piece for your small business, corporation, house of worship, school, or municipality. Easy to hand-out in person, send out in the mail, or include in a variety of other promotional avenues, our full-color postcards are versatile, affordable, and memorable – three essential ingredients in an unforgettable marketing campaign. Whether you're announcing a sale, introducing a business, or engaging with your current customers, postcards are a perfect way to grab attention and keep it.
When you order custom-printed postcards from Printastic, creating an unforgettable design that will yield impressive results couldn't be easier. Our easy ordering interface allows you to upload your fully completed postcard design in a variety of file formats, add your logo and information to one of our many eye-catching templates, or take advantage of the full design interface we offer at no extra charge. If you want to improve your marketing outcomes, extend your reach, and promote your business, a custom-printed postcard is the way to go.
Postcards: The Basics
Material: 16pt / 350gsm Card Stock

Printing: Full Color Laser CMYK

Print Options: One of Two Sides; Optional High Gloss UV Coating

Sizes: Standard 4 x 6; Large 6 x 9; Extra Large 8 x 12

File Types: 300 DPI JPEG or PNG Files - RGB COLOR MODE

Recommended uses: Mailers, coupons, handouts, promotional discounts
Using Postcards to Help Your Business
Retail Stores and Service Providers
For retail stores, service providers, and other businesses that deal directly with customers, custom-printed postcards can be used in a variety of ways to improve relationships with your customers. Offering discounts or buy-one-get-one offers on special items, announcing holiday sales, or new customer discount cards are a great way to bring in new business and stay engaged with current customers. Postcards can also be utilized to encourage customers to provide their feedback about the product or service you offered - encouraging them to review you on popular sites or share directly with your business. This is another easy yet impactful way to use postcards to help promote your businesses or brand.
One of the most powerful postcard uses for small businesses are referral programs. These programs encourage your current customers to bring in new customers to you and be rewarded with discounts, products, forms of compensation. Referral programs are a great way to increase your market share without costly marketing campaigns.
House of Worship, Membership Organizations, and Schools
Organizations are only as powerful as their membership, and postcards can be a great way to interact, inform, and mobilize your supporters. Sending reminder cards in the mail about upcoming events, services, or fundraisers is a great way to inspire action, while a general information mailing to your surrounding area can help introduce you to a community that may not know you're there. Next time you're running a charity drive, an enrollment period, or a new member registration, be sure to increase your turnout with a well-placed custom postcard.
Postcard FAQ
Do postcards have to be mailed?
Absolutely not! While the name "postcard" may imply that they have to be mailed, you can use your custom-printed postcard in just about any way. Handing them out at your point of sale, distributing them at trade shows, including them in packaging or sponsorship events – the list goes on and on. What is important is that you use your postcard in a way that will best benefit your business.
Can I use my postcard as part of a mailing campaign?
Postcards are made to be part of a mailing campaign and can be very effective at delivering information about your business directly to your neighbors. Our "standard" 4x6 postcard is perfect to use with a first-class stamp.
Are all postcards "standard size?"
Though we call our 4x6 postcard our "standard size" because it works with a first-class stamp, many of our customers find the three different options we offer – Standard 4 x 6; Large 6 x 9; Extra Large 8 x 12 – perfect for different applications.
Once you decide on which information you'd like to present to your customers, pick the right size postcard that will keep your information clear and concise. Sometimes bigger is better, but sometimes standard gets the job done perfectly – it's all up to you!
I don't have any graphic design skills - how do I create a postcard?
We want to make creating stunning postcards as easy as possible for our customers which is why we offer a variety of options when it comes to creating a look that you'll love. Our online designer is a great way to get creative even if you don't have experience using a program like Photoshop, Illustrator or InDesign. With just a few clicks, you can fully customize a postcard to your liking – even adding your own logo or other elements to make the design truly your own.
For an easier and more streamlined approach to getting a great look, we offer an industry-leading template library that will allow you to choose a professional-looking design in just a few short seconds. Customize it with the information you want to share with customers, and you'll be good to go in a matter of minutes.
Finally, if you want to design something yourself or have a graphic designer work on your behalf, you can upload a fully designed postcard in a variety of file formats right on our website. We encourage you to use JPEG and PNG file formats and we encourage an RGB color output for the most true-to-life color matching.
Will a custom postcard work for my business?
Custom postcards are one of the most time-tested marketing tools on the market today and the reason is simple: they work.
If you have a customer-facing business, an organization with members or students, or any other enterprise where you need to get your information in the hands of a large number of people for a low cost, postcards are a great way to go. Use them to offer discounts or encourage purchases, or simply to raise awareness – their diversity of use is truly one of their strengths.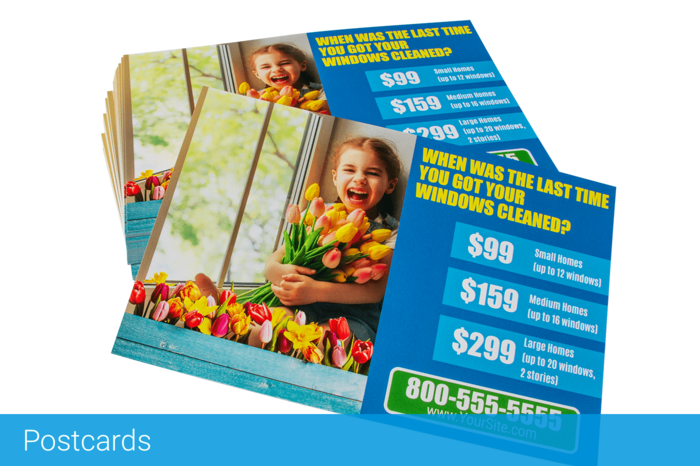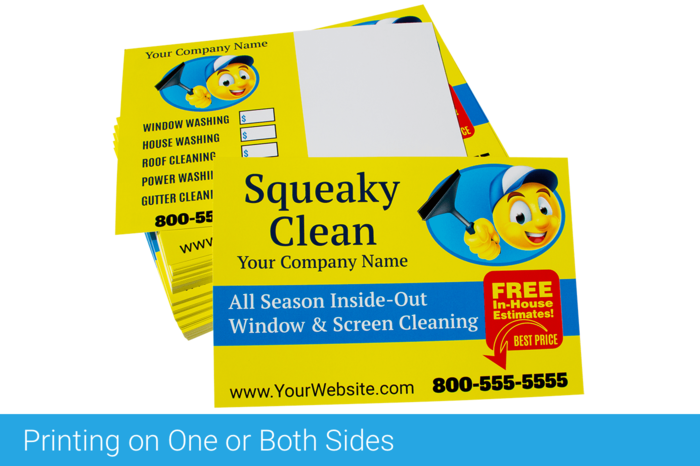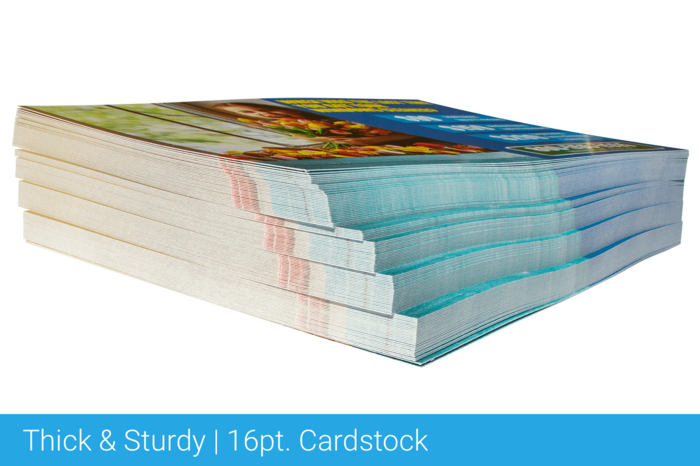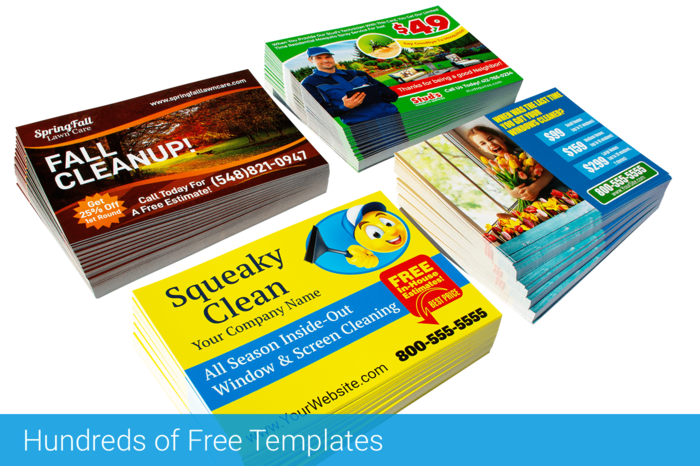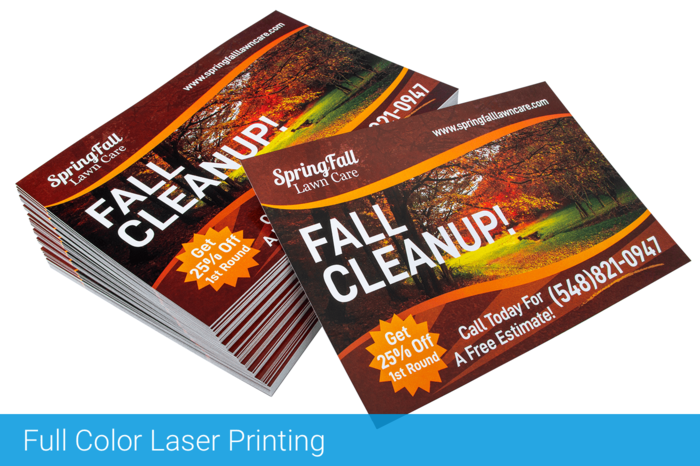 Free Super-Saver Shipping
With $75 order and discount code AWESOME