Custom Vinyl Banner Design Templates
We're going to walk you through our easy process for creating eye-catching custom vinyl banners for your organization. You'll choose from one of our professional templates designed specifically for vinyl banners, then use our intuitive online design editor to customize it with your message.
Feel free to upload your logo or other branding images and place them where you want them. And if you have an eye for design, you can add your own special design touches, too.
If you're ready, let's start now!
Customize Your Vinyl Banner in 3 Easy Steps
Step 1 - Select from these 21 categories:
Step 2 – Select the topic that most closely matches the subject of your banner:
Step 3 – Customize Our Template with Your Logo and Message!
You'll see our collection of ready-made sign designs. Each design is fully customizable to make it on-brand for you. Click on the one that appeals to you, then choose the size you want. Your banner can be any size from small – 2' by 2' – to enormous – 10' by 50'.
After selecting a size, you can start customizing the banner with your words and your design preferences. Transform the background by selecting from our set of more than 650 designs, images, and activities. Whatever makes your message pop – whether it's a stack of shiny gold bars, an antique typewriter, or a beautiful red rose – go for it! Or, upload your own image as the backdrop to your words. And upload your logo to put the finishing touches on the perfect custom vinyl banner. It's your message, your way.
So go ahead and get started right now. You're just three steps away from having your custom vinyl banner. Easy peasy.
Is it Really That Easy to Create Customized Vinyl Banners?
Yes, it really is!
We've designed an expansive array of banners for you to start with. For example, if you select the Category of "Sales" above, you have more than 150 designs to choose from. You're certain to find the perfect starting point for your banner. Then customize away!
One of our customers volunteered this review on ResellerRatings:
"Easy process to get through. I ordered my banner with my logo SO easily and under budget! I wasn't sure what to expect but the quality was so professional." - astefanek
Your Message, Your Way, Your Savings
When you need an original, high-quality banner for your organization, you SHOULD put the time and energy into researching your best options. We know how important banners are to getting people in the door and driving business and loyalty – we've been focused on solving this problem for business owners and marketers alike for over a decade.
But creating vinyl banner designs SHOULDN'T break the bank. Hiring a graphic designer to make you a banner is often expensive – often in the thousands of dollars – and always a crapshoot – quality between designers varies greatly. But you only need to worry about these things when you start your design from scratch.
Thankfully, that's not necessary because of the convenient and reliable short-cut we've created.
Whether you're promoting a special event, drawing attention to a unique product or service, or providing important information to your customers, we've prepared sharp, tasteful designs you can tailor to fit your organization's character.
"I'm not the normal vinyl banner customer. The art I print is highly detailed vectors that must be tack sharp at close inspection – a foot away. Other printers I've tried have produced unacceptably blurry art that was rasterized, speckled, undersaturated, and blooming, which may be acceptable for a one-off photographic banner viewed from 50 feet away, but is useless to me. Printastic is the only printer I've found which can print with the sharpness and saturation of an offset lithographic press right onto vinyl." – Facebook Review
Here's How This Works Point by Point:
Click on the name of your type of business or service from the list in Step 1 above. We're helping organizations that are spread across 21 categories.
Click the general topic for your banner from the list in Step 2 above. Each category contains at least three topics.
Select the size of your custom banner.
Browse our collection of attractive designs for your topic, looking for the one that reflects your organization's personality. The one that makes you say, "THAT is who we are!"
Change the words to what you want to say. Customize the font, font size, color, and alignment of the text.
If you want to, you may change the background. You can even upload your logo or other images and include them on your banner.
Why use one of our design templates to create a custom vinyl banner?
Here are six BIG benefits to starting your banner project with one of our customizable design templates:
You save money.
You don't have to pay a graphic designer to create attractive images, fonts, layouts, or background patterns. It's already been done for you.
You save time.
Your banner can be fully customized in as little as five minutes. Even if it takes you half an hour, think of how much time you'd spend vetting graphic designers, selecting the right one, negotiating the agreement, providing specs, waiting for their best design, and then finalizing the design. That's two-to-four weeks!
You set it all up from your computer.
This is the model of convenience. You don't need to find a banner print shop near you. You don't have to drive anywhere. You don't have to prepare any printed documents. You can even do everything in your pajamas. Thirty minutes at your computer, and your work is done.
You already have the skills you need.
You'll be typing, clicking, and maybe dragging and dropping. Piece of cake.
You get a quality product.
Our custom vinyl banners are printed on high quality materials. They're completely waterproof, UV proof, odorless, smooth to the touch, and without any tack. They have reinforced hemming and the optimal number of grommets. Under normal circumstances, and with simple care and handling, your banner will continue to share your message for years to come.
You skip the hassle.
No working around other people's schedules. No worries about whether you chose the right graphic designer. No scissors and transparent tape to get your logo on the banner.
Why not start the process now? In less than 10 minutes, you can know if one of our customizable vinyl banner design templates is right for you.
We Make Banner Templates for the Following Industries & Purposes
Want to learn more about our banners once they're brought life?
Check out our Vinyl Banners page to check out our print process, materials, hemming, grommets, and more!
Still not convinced?
Over 10,000 customers have happily used our vinyl banner design maker – but don't take our word for it. Check out our Reviews page.
Questions?
Some customer questions are answered on our Policies page. You can also feel free to email us at any time at customerservice@printastic.com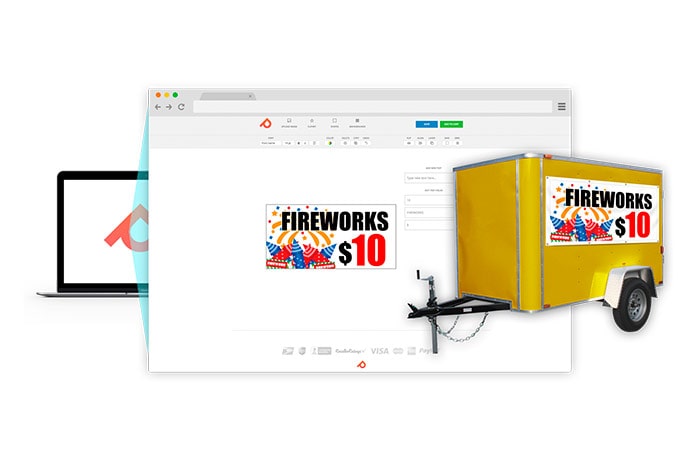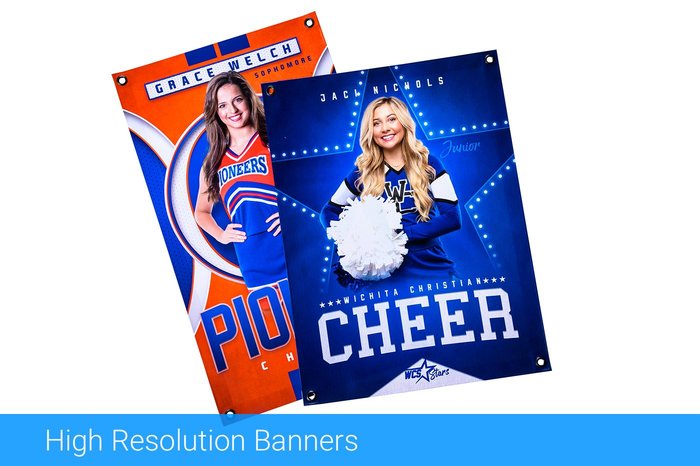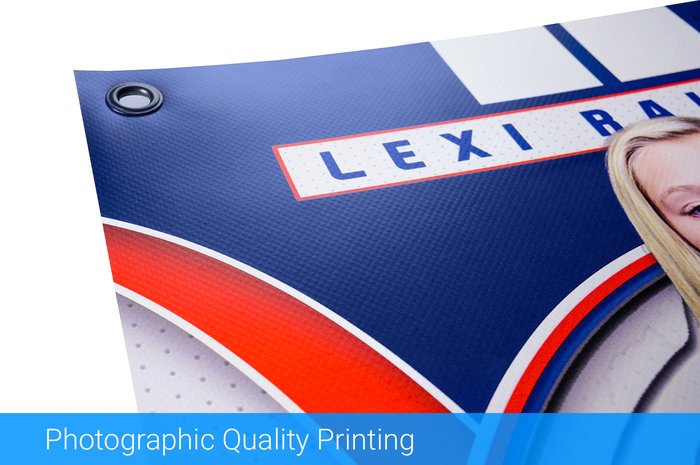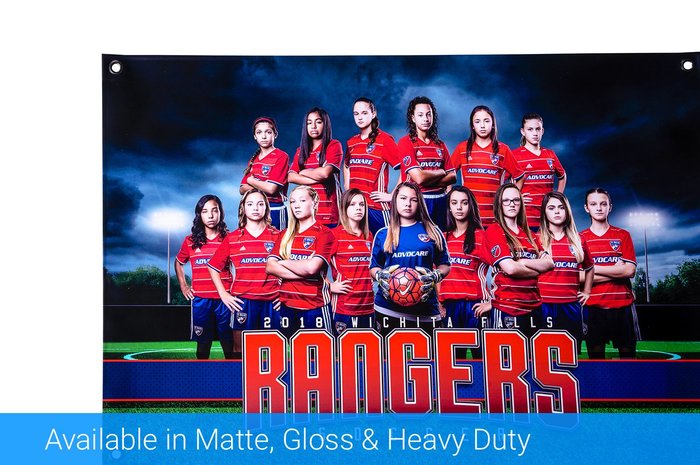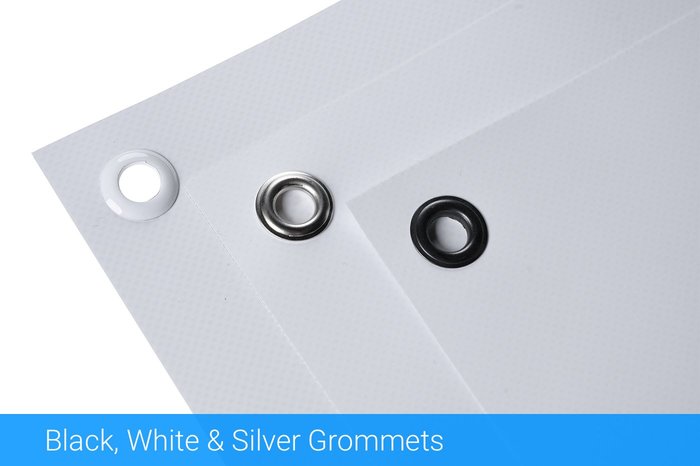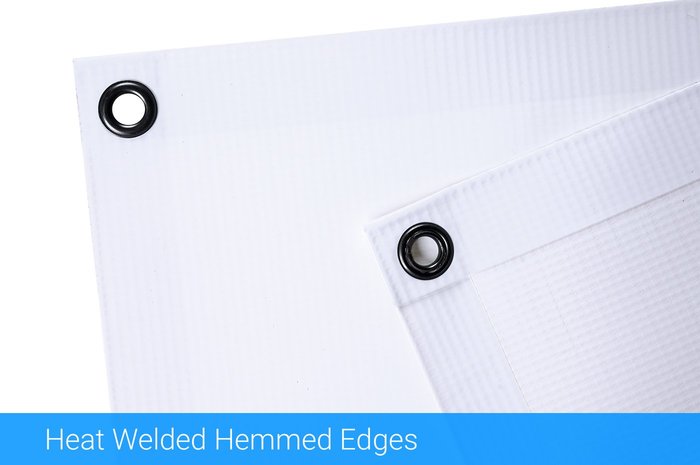 Free Super-Saver Shipping
With $75 order and discount code AWESOME