Home

\

Custom Banner Creator
Custom Banner Creator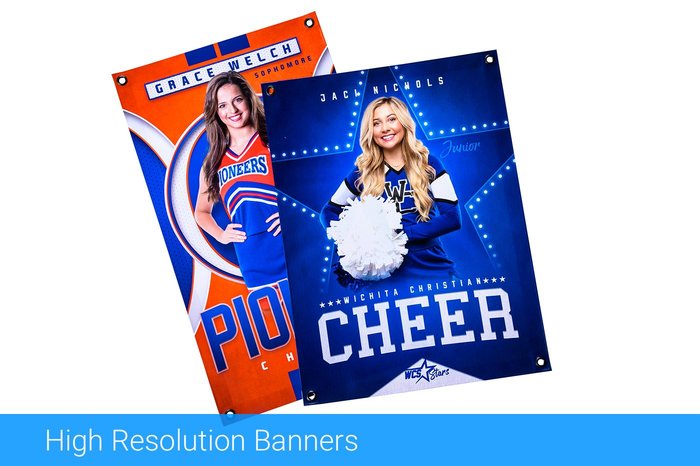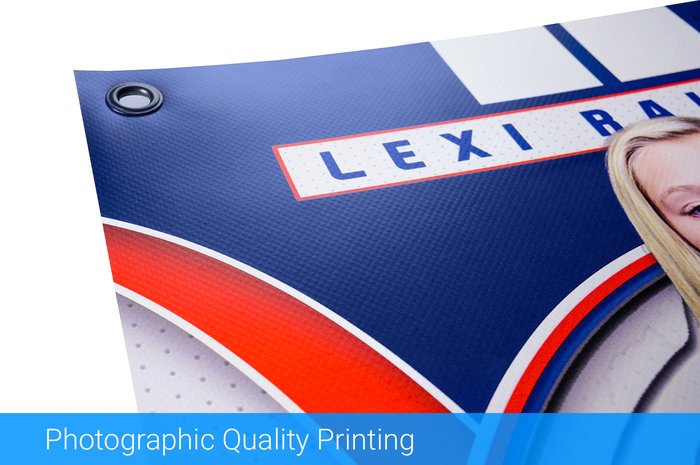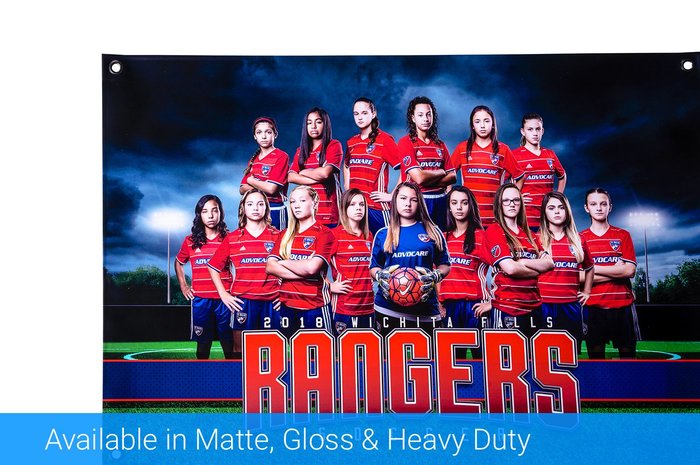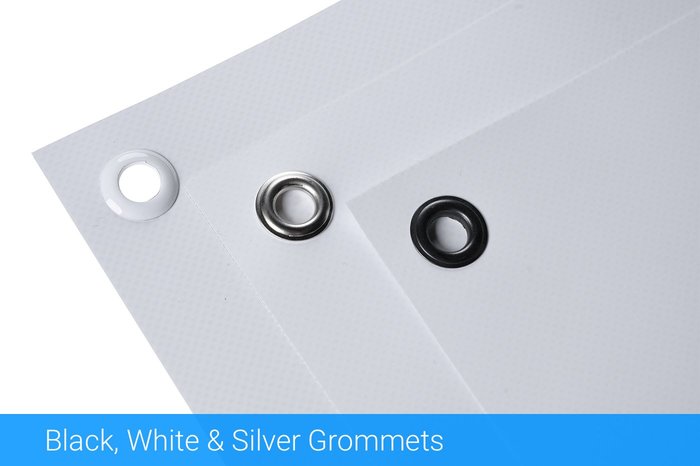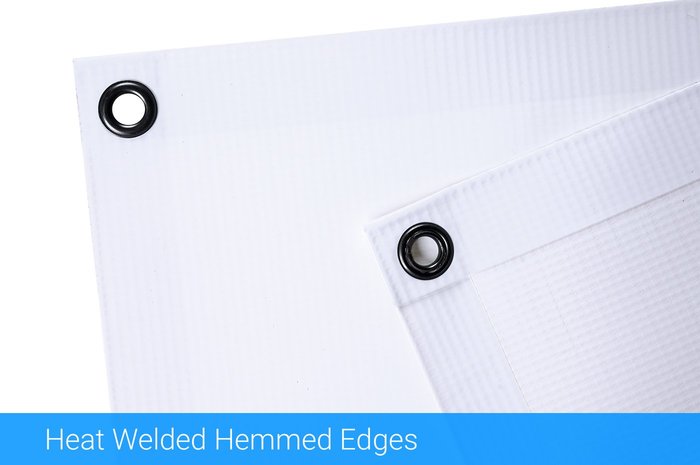 Custom Banners Online
Design & order custom banners that get your business, brand or event noticed!
Choose from dozens of sizes from 2' x 2' to 10' x 50'
Heavy-duty 18oz vinyl, 13oz matte vinyl, 8oz mesh vinyl
6 Color HP Latex Print Technology
Single- or double-sided printing
Sturdy hemming & grommets no extra charge
Printed in the USA
Compare our customized vinyl banners to what you see from other vendors and it's clear: all banners are not created equal! We've built our reputation on high quality material, beautifully vivid printing, fast delivery, and exceptional customer service. Experience the difference for yourself:
Use our online tool to design your custom vinyl banner, it's fast, easy & designed to support your creativity;
Choose a template & upload your image or text, we have a library with thousands of designs to inspire you;
Select size, material, hemming, grommets, single- or double-sided & finishing, you're in total control of how your banner looks;
Use the preview image to confirm how it looks, you can check every detail before ordering;
Place your order & now it's our turn to get busy making a great custom banner for you!
Customizing Your Vinyl Banner
Banner customizations are important to get your vinyl banner to look and function exactly the way you want. According to how you intend the banner to perform, there are several important details to consider:
Size
Outdoor banners should be larger, to be noticed from greater distances. Indoor banners need to be sized appropriately for the venue. Choose a size that balances performance and convenience with visual impact.
Material
Heavy-duty 18oz vinyl material is ideal for outdoor banners—it's able to resist wind, weather, and sunlight. Our lighter 13oz matte vinyl material is best for indoor lighting and conditions, for ideal portability and visibility. Our mesh material is optimized for windy conditions or to prevent obstructing sound in stage setups. Fabric custom banners are also available.
Single- or double-sided
Does your banner need to be seen from multiple directions? Double-sided can attract attention of passersby coming or going and requires heavier block-out material to prevent images from showing through each side. Single-sided is prefect for displays that face the audience in one direction only.
Pole pockets
These are essential for use with single or dual pole mounts, for banners intended to hang or stand up in a frame. Consider whether you want pole pockets at top (hanging) or sides (standing). Poles at both ends can be used to pull a banner taut for best visibility.
Grommets
Match the color with your design. Extra grommets may be needed, depending on the type of display, or no grommets at all.
File Submission Inspection & Specs
We work hard to make your order perfect. Our team manually inspects each file prior to printing: we will only proceed with printing your order if it can be produced at absolute 100% stunning quality with no compromises.
Large files can be zipped and transmitted via any non-password protected cloud file sharing service. Some notes regarding formats:
JPEG / PNG
Set to actual banner size, at 100-300dpi, RGB Color Mode, with no compression, Photoshop quality level 12;
PSD / PSB / TIFF
Set to actual banner size, at 100-300dpi, RGB Color Mode. Combine all layers into single background layer;
PDF / AI / EPS
Set to actual or 50% banner size. RGB or CMYK Color Mode. Embed all linked images. Convert all text to outlines. Expand all strokes. Only use high res raster images at 50-100% scale. Files should not be password protected, if available export to PDF.
Customize Your Vinyl Banner in Three Easy Steps
Step 1: Choose a Category for Your Custom Banner
Find the exact match, or one that's close enough. You can go back and change category at any time prior to ordering.
Step 2: Select the Topic for Your Custom Banner
Find a theme that's a perfect match, or one that gets close to the idea you have in mind—you can change topic to explore more templates.
Step 3: Customize Our Template with Your Logo & Message
Upload your image (see above), input your text, change colors, and create your banner. Our banner customizer puts the power in your hands to make it perfect!
Our online banner-making tool is FREE TO USE—please explore our library for as many options, categories, themes, and templates as you need!
Frequently Asked Questions
How does applying suitable finishing options help my banner make an impression with audiences?
Finishing options affect how your banner looks and functions. Appropriate finishes will help your banner look better, last longer, and get noticed.
Does your banner customizer help me make a better banner?
Yes, that's what it's designed for. With our FREE online tool, you can quickly and easily create the design you have in mind, or find inspiration from our library of hundreds of templates.
Can I select the number of grommets and their location?
Yes, and you can also choose their color to match your banner design.
Do the finishing options cost extra?
No, finishing options are included in the standard price. Pricing is based on the banner type and size.
Can I purchase multiple quantities of banners from the banner customizer?
Yes, and large orders may be eligible for a quantity discount or free shipping.
Custom Vinyl Banners—Attract Attention & Views
Our online banner customization tool creates designs that will stand out. It's FREE to use, check out our library of hundreds of templates and build customized banners using your images and text.
Contact our support team with any questions or special orders. We're ready to thrill you with custom banner signs that make an impact!
Banner Printing Choices
High-Quality Printing
Latex Print Technology
High Resolution
6 Color Inkset
Eco-Friendly
Non-Tacky
Odorless
Quality Made
Durable Materials
Outdoor Ready
Heat Weld Hemming
Metal Grommets
Printed in the USA