Our high resolution custom printed 13oz. Vinyl Banners feature photographic quality printing, ensuring fine details and sharp focus. Advanced NEXT HD color print technology delivers true to life shades and accurate colors to ensure that your message is bright and vivid.
Whether you create a custom banner design online with our easy to use design tools or upload your own ready to print artwork, you can rest easy knowing that every Vinyl Banner we print is backed by our comprehensive satisfaction guarantee to meet the most demanding quality standards. One day turnaround time means that up to 5 Vinyl Banners orders will be ready for shipping the next day after the order is placed.
Designed for long lasting use - indoors or outdoors - our Vinyl Banners are available on your choice of bright white matte and gloss vinyls with professional finishing options that include heat welded edges and a choice of grommets to compliment your graphics. Attention to detail and careful production techniques ensure that your 13oz. Vinyl Banners are presented with a highly polished, very professional appearance that will make your business look outstanding!
Choice of Matte & Gloss 13OZ Vinyl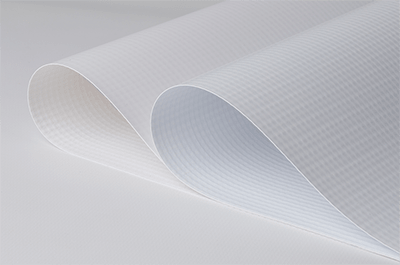 Choice of smooth, flexible, 13OZ Vinyl Banner material in Matte and High Gloss have the durability needed to provide long lasting imaging. Which of our standard finish types is right for you depends on your application requirements and personal preference. The matte vinyl finish features an easy to read, glare-free presentation on a bright white surface. The gloss finish makes colors pop and helps details to stand out, and is best suited for bigger promotional vinyl banners. Learn more about Printastic
Banner Vinyl Choices
.
Heat Welded Hemming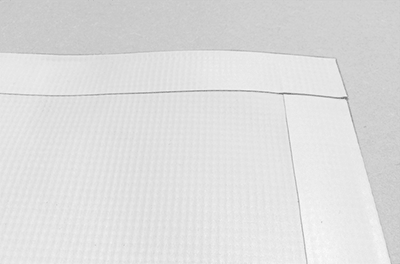 In order to prevent fraying and extend vinyl banner lifespan, we heat weld the edges of each banner - we fold and bond together apprx. 1 inch of extra vinyl material around the edges of the banner on all four sides, forming a connection that cannot be torn apart! Heat welding provides maximum strength, helping your vinyl banner withstand wear, pressure and poor weather better than alternatives like stitching, gluing and taping. This is because the vinyl layers are actually fused together into one and works well for banners that require long longevity
for business use
. Learn more about process and benefits of
Hemmed Banners
.
Grommet Options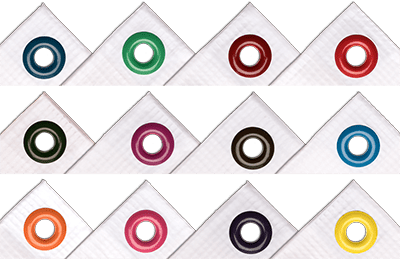 At Printastic, you can select how many grommets you want in your banner and specify where you want them. In addition, you can select the grommet color a vast range of choices to best compliment the colors used in your artwork, at no additional cost. Each color has been carefully crafted to offer complement your banner design and offer the most versatility possible. Colored grommets are a Printastic exclusive and each grommet product is manufactured in-house to our specification, using our proprietary proccess. To see all available colors visit our
Banner Grommet Selection Page
.