Custom Magnetic Signs
Turn company vehicles into rolling billboards with quality magnetic signs printed by Printastic! Advertise your business brand and contact information while on the road.
Whether you are with a company that employs a fleet of vehicles that service customers daily all over your city, or you represent a business that has you on the road constantly for any reason, using high-quality signs that magnetically stick to the side of your vehicle to advertise your business not only makes sense, it helps to monetize what would otherwise be one of the most non productive times a business faces.
Magnetic signage has a tremendous advantage both economically and in a practical sense over traditional adhesives, because they can be easily removed from vehicles out of commission and reattached when on the move at a later time. These signs can be temporarily transferred to vehicles while on the go, and removed when not on the road, allowing businesses to save on sign costs while maximizing exposure.
Over the past decade or so, magnetic contractor signs have become quite popular. They offer two very important ingredients for success: low initial cost and high read rate. Simply put, they can be attached and removed on each side of your car (and even the back doors or tailgate), printed with your company name, website address, phone number, and a short list of services you offer.
Will Magnetic Signage Stick To My Vehicle?
The magnetic layer of these signs are quality made and tested in the USA to ensure these signs will stick to any ferrous metal surface even in the toughest circumstances. Printastic uses only the finest sign magnet substrates that are put through rigorous testing for quality control.
Overview
Print Process
We digitally print in high resolution full color for the kind of clarity to get noticed by passing motorists.
Printastic prints these signs using a three step process. First, your image is printed onto adhesive vinyl using a high-res print process for the best possible image quality. Secondly, we take your print and apply an overlaminate to provide an extra layer of protective film for longevity and to provide an exceptionally nice luster finish. Lastly, we use a wide format laminator to permanently apply the printed and laminated vinyl to the magnetic backing.
Printastic's unique sign making process ensures the longest possible product lifespan and provides the best possible image quality when compared to other magnetic signage found from our competitors. Almost all online printers print directly onto the magnetic material with no extra protection applied resulting in a sign magnet that is more prone to fade and easily crack over time.
Printastic's proprietary process also protects a magnetic sign's appearance from abrasions and chemicals that are found on roadways.
In general, the bodies of some newer sports cars and other high-end car, truck and SUV models can be problematic when it comes to using magnetic signs - but the vast majority of vehicles out there on the road are equipped with ferrous metal doors that our magnets cling to with great reliability.
Magnetic Material
We use the finest material from Magnum Magnetics. The magnetic material is professional grade and magnetized with 12 poles per inch for absolutely no dead spots throughout the surface area. The high quality of the media ensures that the magnets adhere properly to flat surfaces with no air pockets which causes a poor connection between the magnet and the vehicle's surface.
The thicker the magnet, the more magnetic property it has. This is critical because the stability of a magnetic sign resides entirely in its pull strength. Pull strength is the magnet's resistance to lifting. This is measured in pounds per square foot. Our high quality magnetic signs have a measured pull strength of 85 lbs/ft2. This level of strength, which is more than sufficient to resist peeling off of a vehicle door at highway speeds, is found only in 30 mil magnetic sheeting.
Finishing
All magnetic signage is finished with 1/2-inch rounded corners to prevent "dog earing" which helps to keep the magnet mounted to your car by minimizing wind resistance on the corners.
File Submission Specs
We manually inspect every single file you upload before printing your signs and will only proceed with your order if it can be printed at absolute 100% stunning quality with no compromises.
Larger files can be zipped and transmitted via any non-password protected cloud file sharing service
JPEG / PNG
Set to actual sign size, at 300dpi, RGB Color Mode, with no compression, Photoshop quality level 12
PSD / PSB / TIFF
Set to actual sign size, at 300dpi, RGB Color Mode. Combine all layers into single background layer
PDF / AI / EPS
Set to actual sign size. RGB or CMYK Color Mode. Embed all linked images. Convert all text to outlines. Expand all strokes. Only use high res raster images at 100% scale. Files should not be password protected, if availavle export to PDF
Frequently Asked Questions
How long will these signs last?
When our care & maintenance information is followed, you can expect to get at least 1-3 years of use.
What available sizes can i get?
All magnetics are available from as small as 6" x 12" all the way up to 24 x 48" - and almost every size in-between.
In order to get a quantity discount, does my artwork need to be identical?
At the discounted quantity price of as low as $7.79 per magnetic sign, you can easily mark your entire fleet and give them all uniform company branding. Each sign can have a different set of information such as vehicle or DOT number, and you will still be able to take advantage of quantity price breaks – even with different designs per sign.
Are your signs one solid magnetic sheet?
Yes, the magnetic sign is produced on one solid sheet of magnet material that is .030 mil thick and strongly magnetized to the highest quality standards.
Do you round the corners of your signs?
Yes, in order to reduce wind resistance and prevent any unintentional damage to a vehicle's finish, we round the corners.
Are your products and materials manufactured in the USA?
Yes, we utilize raw products and services that are all based in the USA. Our production and sales facility is located in Novi, Michigan (Suburb of Detroit).
Does your warranty cover theft or fly-offs?
We do not warranty against theft or fly-offs. However, if this does occur, you may be eligible for a 10 percent reorder discount. Remember, we use a very strong magnetic sheeting that when correctly applied, will not fly-off of your vehicle at speeds up to 80 mph.
High Lights
Temporary on-demand advertising
1 year product lifespan
Never permanently attached to car
Easily remove when not needed
Easily change and share messages
Fast Features
Due to the reusable, "easy on, easy off" nature of magnetic signs, they make a great solution for most mobile applications. Durable materials, permanent inks and a protective finish give our the magnets the quality you need to look great even with extended use.
---
product reviews
5
2 product reviews
see all reviews

rebahadley
on August 23, 2022
Printastic is the way to go!
Printastic is on point. The signs are great quality and the price is perfect. Will keep ordering from Printastic!

hockeyfaniam
on August 1, 2021
great car magnet
Great quality car magnet, fast shipping, excited to use it! Great job!!!!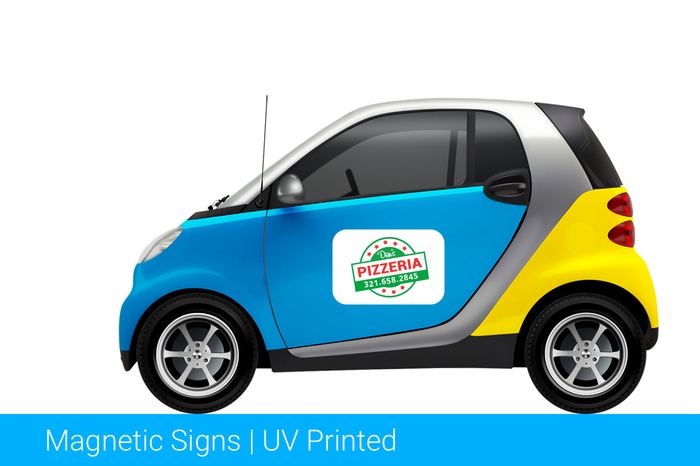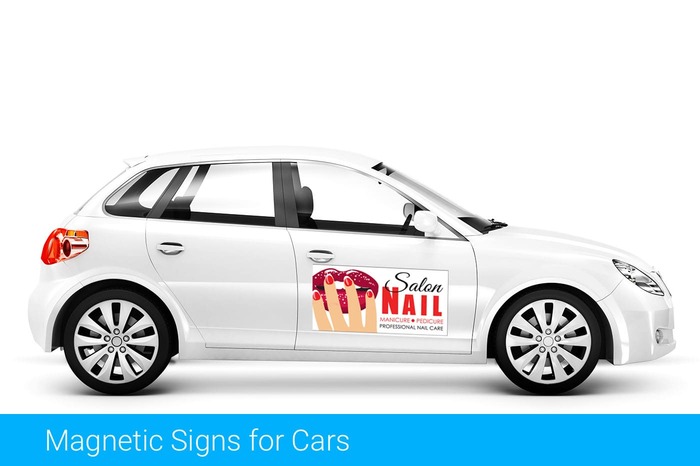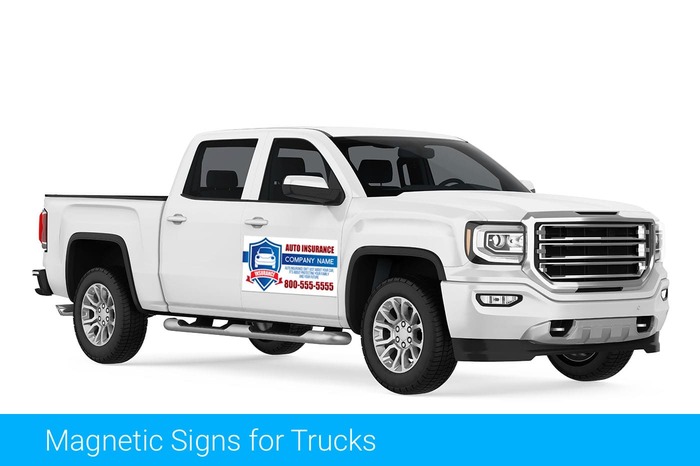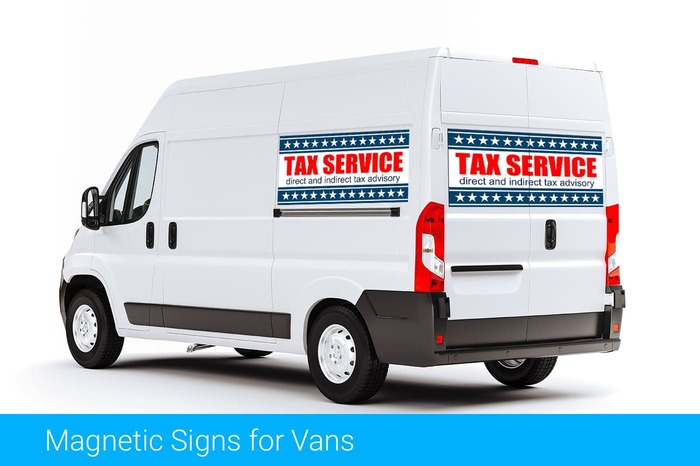 Browse Templates
FEATURED
Window Cleaning
Power Washing
Mosquito Spray
Carpet Cleaning
Cleaning
Air Duct Cleaning
Carpet Cleaning
Construction Cleanup
Disaster Restoration
Dumpster Rental
Gutter Cleaning
Home Cleaning
Power Washing
Window Cleaning
Home Improvement
Decks & Patios
Flooring
Garage Doors
Generators
Handyman
Heating & Cooling
Locksmith
Painting
Pavers & Brick
Roofing
Sealcoating
Window Installation
Landscaping
Fall Cleanup
Landscaping
Lawn Fertilizing
Lawn Mowing
Mosquito Spray
Mulching
Pest Control
Snow Plowing
Spring Cleanup
Sprinkler Winterization
Tree & Shrub