Custom Design Yard Signs
Grow your business with durable outdoor custom lawn signs! Browse from 100s of free yard sign templates you can custom design online or upload your predesigned artwork to order.
Maximize Your Business Exposure With Affordable Yard Sign Printing!
Choose from 5 Different Sizes
Quantity Pricing Starting At Only 10 Yard Signs
Printed on 4mm Corrugated Plastic
Single and Double Sided Printing Is Available
Choose from two sizes of H-wire Stakes
Outdoor Fade and Weather Resistant
Our fully customizable yard signs are perfect for advertising any business offering next to the road or in the lawn of past customers to engage passing drivers and pedestrians with your brand and the services your business offers.
Order quality full color business yard signs with quantity discount bulk pricing starting at orders of only 10 or more!  Browse through any of our customizable business lawn sign templates to design full color eye catching yard signs that will advertise the exact type of services your business offers along with all the contact information needed to attract new customers.
Our all digital full color printing allows us to print high resolution graphics and lettering resulting in a very crisp, colorful, and impactful sign display. Images, logos, or even photographs incorporated into your design will pop with eye-catching excitement. There are no color restrictions as found with traditional screen printed signs, and the ease of printing digitally allows us to sell our signs in small quantities while keeping pricing affordable. Because our yard signage can be individually printed in full color, your design options are unlimited. You can add process color graphics, one, two or multi color combinations for visual impact, and still qualify for quantity price breaks. In addition, we offer single and double sided printing for even individual orders.
Yard Sign Printing Overview
Print Process
We include high resolution full color digital printing technology to ensure your yard sign designs stand out!
Upload images, logos and even photographs to design any custom yard sign you want to print! Customize any of our 100s of free business yard sign templates using our free online customization tools to easily personalize your sign design right on our website, or upload your own completed ready-to-print design file.
5 Different Yard Sign Sizes To Choose From
We offer several different sizing options to fit your specific needs. Starting with our standard 18x24 inch lawn sign to our mini 9x12 inch size perfect for roadside bandit signs.
Yard Sign Printing Materials
All of our yard signs signs are printed on UV fade resistant 4mm corrugated plastic that is weatherproof and can be used both outdoors and indoors
Optional H-Stakes
H-Stakes are galvanized metal wire stands that go inside the flutes of the sign and strong enough to be inserted into the ground to stand your sign beside roads, driveways and in the lawns of customers.
Uploading Your Artwork
We manually inspect every single file you upload before printing and will only proceed with your order if it can be printed at absolute 100% stunning quality with no compromises.
Larger files can be zipped and transmitted via any non-password protected cloud file sharing service
JPEG / PNG
Set to actual sign size, at 100-300dpi, RGB Color Mode, with no compression, Photoshop quality level 12
PSD / PSB / TIFF
Set to actual sign size, at 100-300dpi, RGB Color Mode. Combine all layers into single background layer
PDF / AI / EPS
Set to actual or 50% sign size. RGB or CMYK Color Mode. Embed all linked images. Convert all text to outlines. Expand all strokes. Only use high res raster images at 50-100% scale. Files should not be password protected, if available export to PDF
Features
Options
10x24-inch Metal Wire Stands
Lawn Sign Themes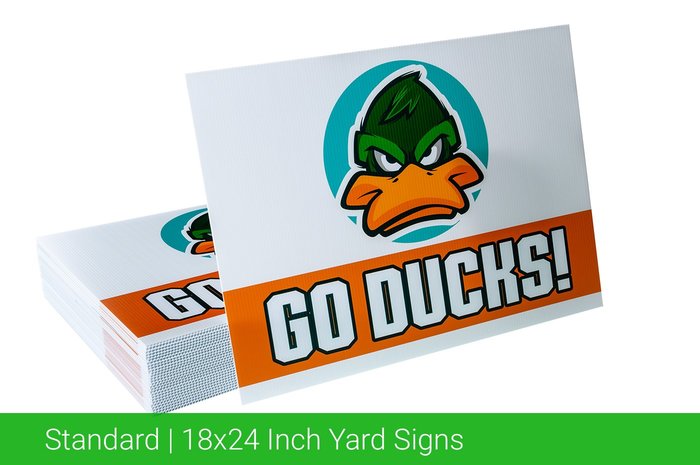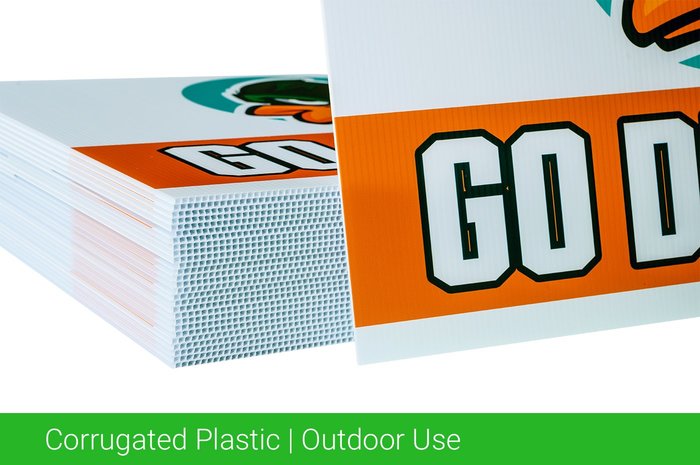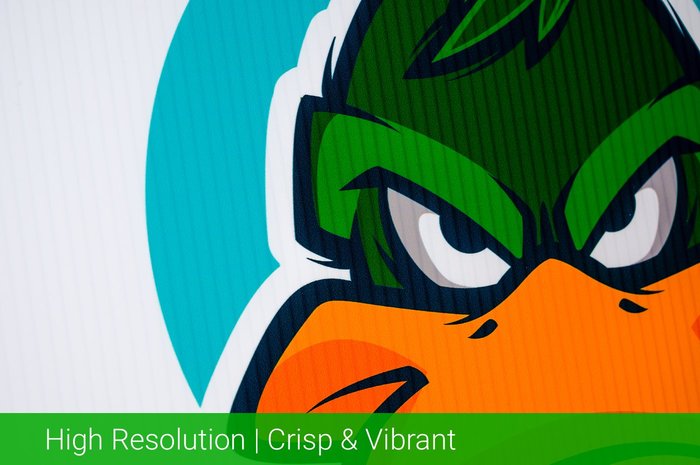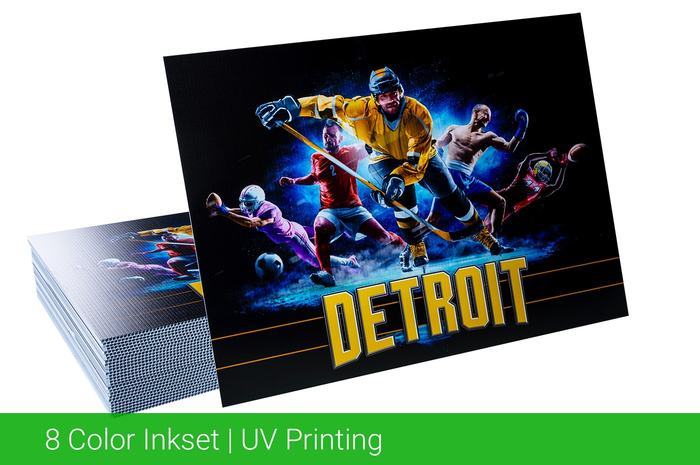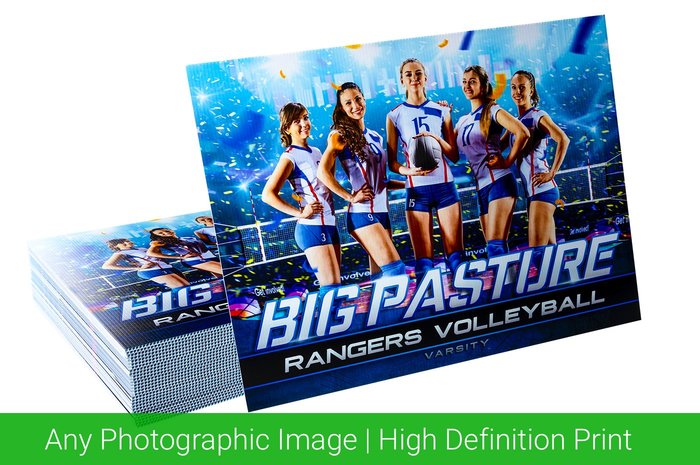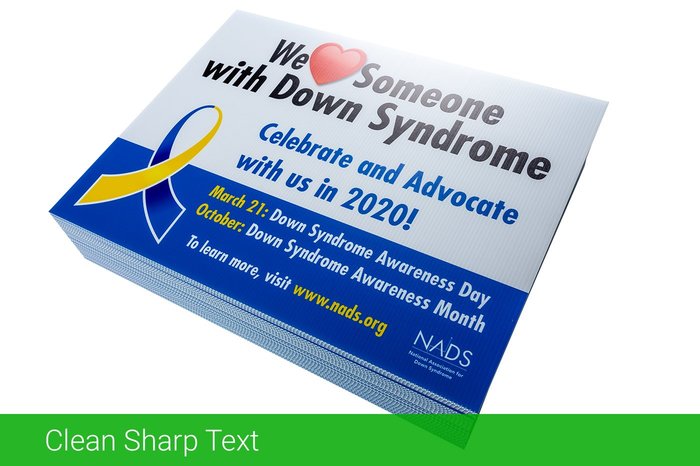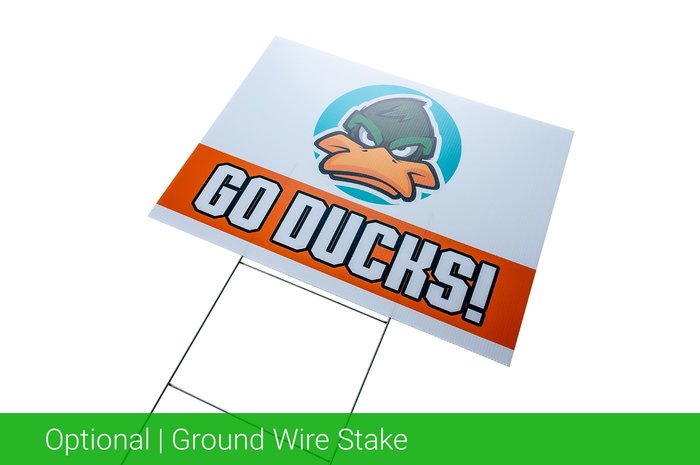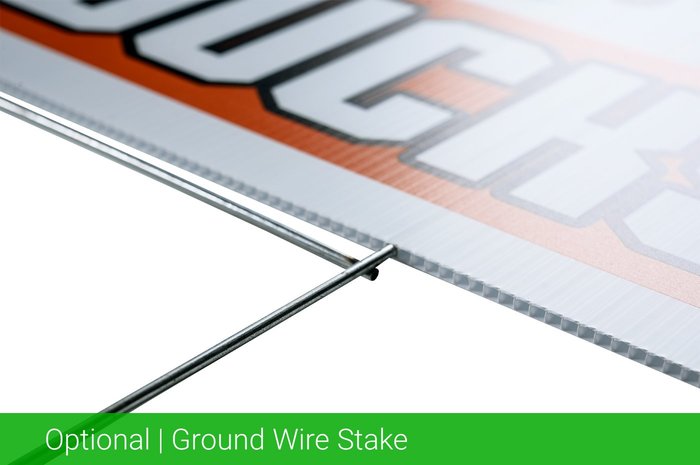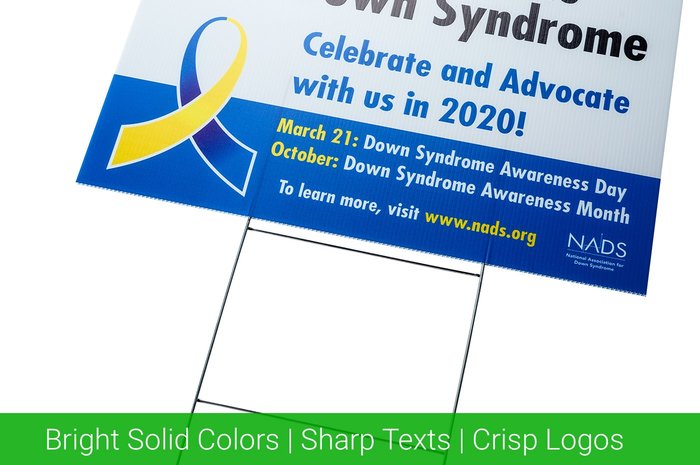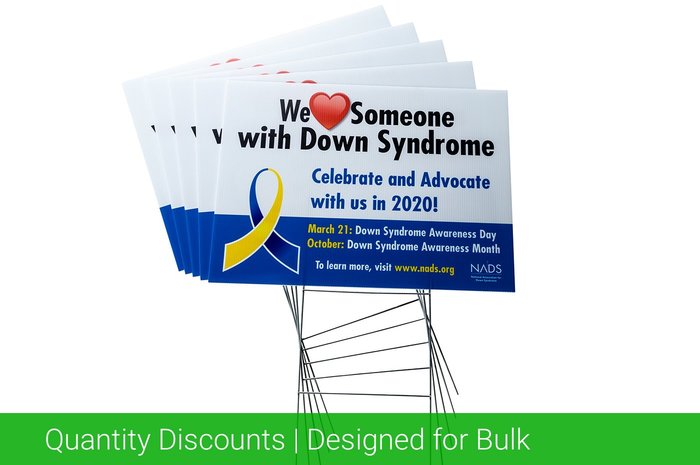 Browse Templates
FEATURED
Window Cleaning
Power Washing
Mosquito Spray
Carpet Cleaning
Cleaning
Air Duct Cleaning
Carpet Cleaning
Construction Cleanup
Disaster Restoration
Dumpster Rental
Gutter Cleaning
Home Cleaning
Power Washing
Window Cleaning
Home Improvement
Decks & Patios
Flooring
Garage Doors
Generators
Handyman
Heating And Cooling
Locksmith
Painting
Pavers & Brick
Roofing
Sealcoating
Window Installation
Landscapers
Fall Cleanup
Landscaping
Lawn Fertilizing
Lawn Mowing
Mosquito Spray
Mulching
Pest Control
Snow Plowing
Spring Cleanup
Sprinkler Winterization
Tree & Shrub