Amusement Park Banners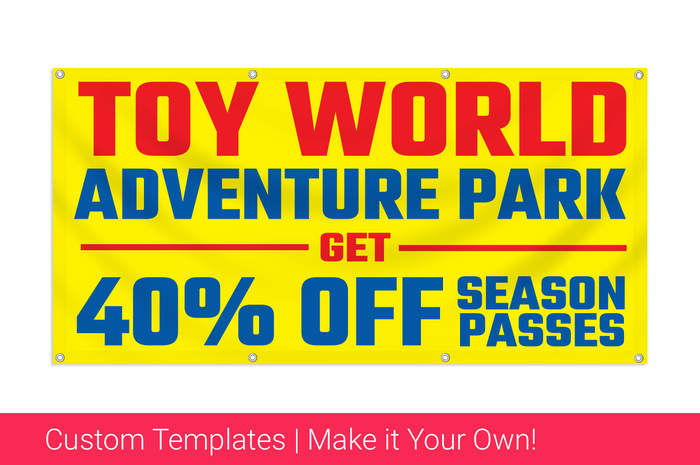 How An Amusement Park Uses Custom Banners
There are many reasons amusement parks will print banners to aide in their daily operations. From using vinyl banners that guide customers walking from the parking lot to the amusement park's ticket office to printing facades and awning banners to hide construction improvements, we have seen the amusement park business from large parks to small fairs increase exposure on attractions, promote specials at food kiosks, and notify park guests with important disclaimers and special guest services.
For your amusement park's directional banners, printing can include arrow graphics and other pointers in the banner's design installed on line control barricades to help direct traffic flow.
Amusement parks will also print free standing debut banners that can be set aside the roadside heading to the park entrance to announce a new ride or attraction the park is debuting for the first time.
Ordering Your Banners From Printastic
Simply upload the artwork you wish us to print on your banner(s), choose from our designs that can be customized online or design your own amusement themed banner from scratch using our easy online design tools.