Antique Store Banners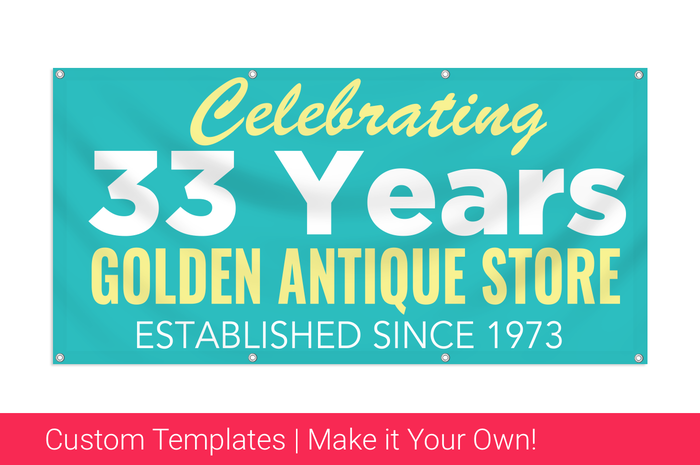 Antique Store Banners
Make your antique store ads stand out with custom vinyl banners alerting people passing your store with awesome deals on antique furniture, dishes and more.
Antique stores can make a large profit margin on collectibles and antiques that people want in their homes. However, in order to be successful, they must leverage their marketing strategy to get foot traffic in the door.
Banners can also promote important deals like Buy-One-Get-One-Free and discounts on antiques you're trying to move quickly. If you set up your own consignment booth inside the store, you can use banners to get customers from the entrance to the back of the shop where the deals are located.
If you have a rewards program or deals that you offer on certain days, a vinyl banner can announce these programs and keep customers coming back.
If you already have your antique promotion design ready, you can upload your artwork to us at the time of ordering. Simply choose the size you need and the file upload tool for providing your artwork to us. If you need to design your banner, choose one of our antique templates to customize using our online banner designer.