Home

\

Assisted Living Senior Care Banners and Signs
Assisted Living Banners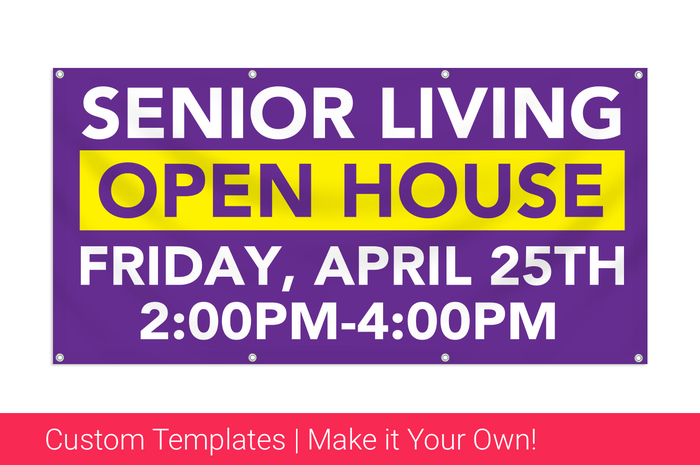 How Assisted Living and Senior Care Use Custom Banners
Because the baby boom generations are now starting to retire, assisted living services and senior care is more in demand today that ever before in our history. Demand increases competition and the more competitive a business becomes, the more important it is to advertise with affordable campaigns that drive success.
Senior care and assisted living businesses are popping up everywhere, so having to advertise to get market share is more important than ever, and their is not a better or more affordable way to directly advertise elderly care or assisted living services on your property than to print custom vinyl banners communicating monthly specials and showcasing your services.
Promote The Opening of A New Facility
If you're a new establishment, you'll need to advertise to get the word out. Seniors prefer to live in the same area as their families, so it's important to show the community that you have arrived. Seniors in the community and their families will be aware of your facility if you highlight your grand opening by displaying banners along your property that you are open and accepting new seniors.