Back To School Banners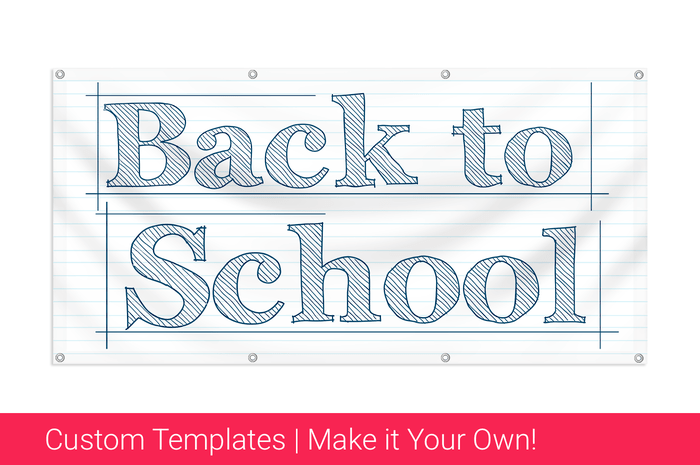 Back To School Banners
Customize any of our Back to School Banners to Welcome Students and Parents as School Gets Ready To Start For The Year!
Schools need to represent their well wishes to students and parents when each School year commences, or when students return from any off days. This is simply good PR for the school leaders, teachers and staff, and these welcome back school messages are always appreciated by Students and Parents alike.
For some of our kids, they sometimes are frightened or nervous at the first day of school. Especially if a student is new to the area, and they have yet to meet new friends. In other cases a student may be moving up to Junior High or even High School and visiting their new school for the first time. By hanging signs outside the school and throughout the halls, with personalized back to school banners will help students feel welcome and remove some stress and confusion on the first day back.
Choose the back to school banner template that best fits the kind of promotion or advertisement you are wanting to make and our site will take you to our online design tools where you can modify colors and the back to school well wish you want to add. Easily upload custom school logos or images that reflect your school insignias or style until you have created that perfect back to school message that fits the school spirit you know your students will recognize. Once finished, simply add your custom sign to our cart to order, and we will promptly print and ship your banner order to you.
Schools that are wanting to buy school banners at wholesale pricing are invited to join our wholesale pricing program.