Home

\

Fishing Store Banners
Fishing Store Banners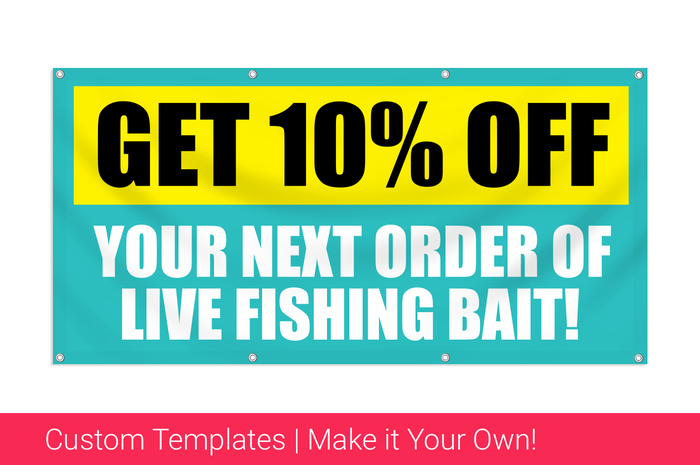 Advertising Your Fishing Store With Vinyl Banners
As a small business owner, you know that advertising can be expensive. Maybe you've tried everything, and it just doesn't seem to get customers in the door. You rely on your local community to shop at your store, so it's important to let them know about your store and all of its offerings as quickly and efficiently as possible. A large banner can help your customers get to know your business and understand its product offerings.
Ordering Your Banners From Printastic
Simply upload the artwork you wish us to print on your banner(s), choose from our designs that can be customized online or design your own fishing themed banner from scratch using our easy online design tools.