Home

\

Charity Walks Banners
Charity Walk Banners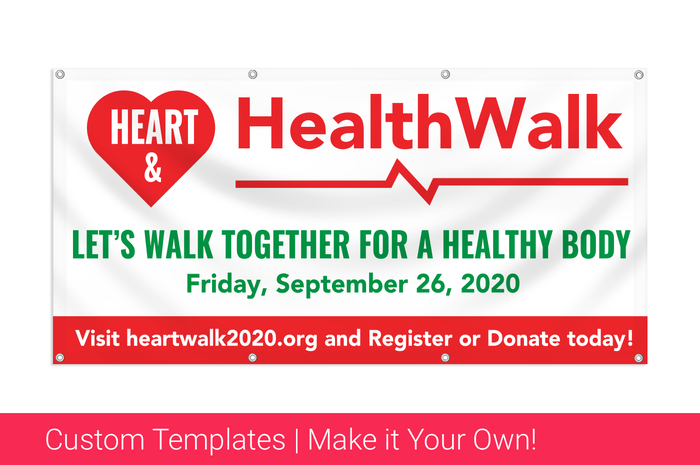 How Charity Walks Use Custom Banners
City sponsored 5k charity walks and 15k running events will print sponsorship banners and charity banners to place along the pre designated road path that promoters and city officials will map out.
Overhead Starting line and Finish line street banners are also a great addition to any charity walk or run event.
Cause Awareness banners can also be placed in areas where spectators gather to inform visitors of ways to donate in order to better monetize the event.
Directional and designated area banners help direct business groups participating in your charity walk. This helps to manage participants and ensure they start the race in their designated spot. These same business can also use hand held banners to brand the business and gain the public's appreciation as a caring local business helping the community.
If your event has concessions that cater to spectators, food concession banners are great for informing the crowds of the cuisine and cold drinks being sold.
Ordering Your Banners From Printastic
Simply upload the artwork you wish us to print on your banner(s), choose from our designs that can be customized online or design your own charity walk themed banner from scratch using our easy online design tools.