Home

\

Business Insurance Banners
Business Insurance Banners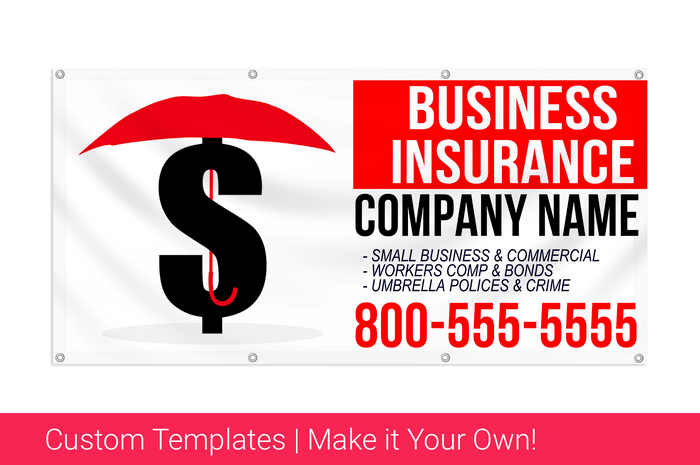 Promote Your Business Insurance Offerings With Vinyl Banners
Business Insurance Banners for all types of occasions
Business Property insurance banners promote the fact that you offer coverage for store locations and the contents inside, including equipment, fixtures, and inventory. Custom vinyl banners can help you spread the work about insurance offerings that protect store locations and valuable equipment.
Business Liability banners help your customers understand that you offer insurance programs that provide coverage in case of accidents, mistakes or injuries that may happen at your store just like a grand opening banner tells your customers and community that you are open for business. Covered events may include slip and fall accidents on your premises or a customer claim that they were injured or became ill from a product or service you provided.
Let people know that you offer Business Income Coverage (also known as Business Interruption Insurance) with custom banners from Printastic. Business Income Coverage allows your customers to continue to receive income while the store and its contents are being rebuilt and replaced. It not only helps you to cover expenses needed to keep a business operating after a loss, but it also helps you to replace lost revenue.