Home

\

Buy Here Pay Here Banners
Buy Here Pay Here Banners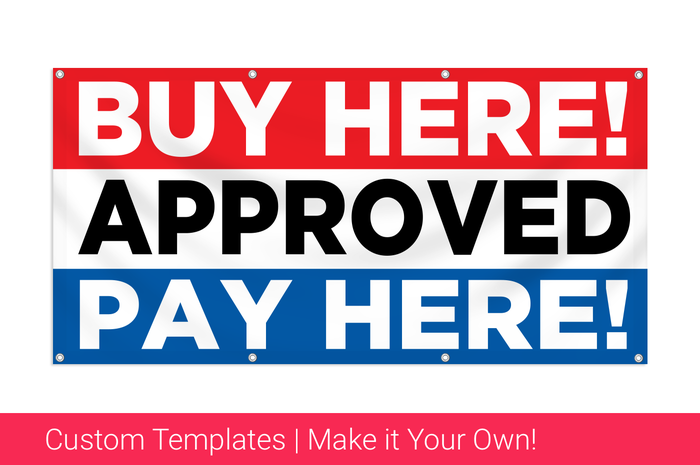 Buy Here Pay Here Banners
Used car dealerships that offer in house financing will advertise the term, "Buy Here, Pay Here", on custom banners to communicate easy credit financing to passing motorists with a lack luster credit worthiness looking for in-house car financing for better approval chances.
Buy Here Pay Here banners are simple, to the point, yet highly affordable, used car dealer advertising solutions that are highly effective in getting the attention of those low credit car buying individuals, buy here pay here dealers are looking for.
To order, one may upload a print ready file or choose to customize one of our buy here pay here templates using our online design tools. However, we actually recommend buying one of our buy here pay here banner designs as is. The design is tested successful and ready to order.