Car Show Banners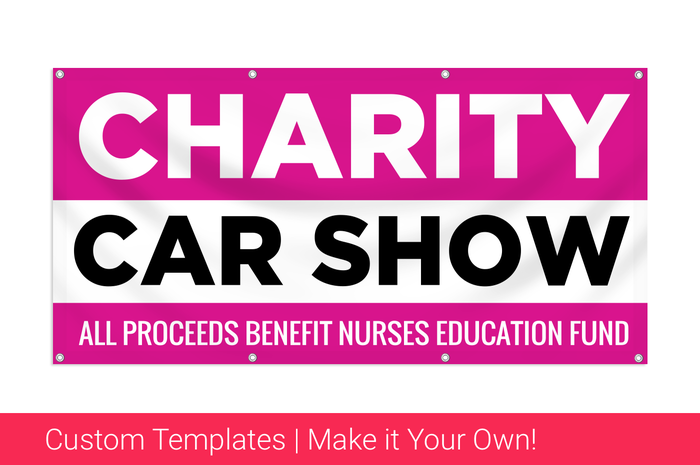 Importance of Custom Banners for Car Shows
Car enthusiasts and the media come to auto shows to see the best of the best, from classics to rare cars. Convention centers welcome all types of reps from the automotive industry, showcasing vehicles to enthusiasts.
Whether you're an exhibitor at the show or the convention center sponsoring the entire event, a banner for your car show can be used in multiple ways to delight and engage your audience.
Printing Banners to advertise a coming Car Show to your convention center is an effective and affordable promotion technique that can help engage community attendance.
Create awesome graphic displays that attract attention to your exhibit, improving your chances of being noticed and possibly featured in the news or in a car show publications.
Exhibiting your car is exciting because you get to share with the world your passion in restoring vehicles. Unfortunately, you'll be among hundreds if not thousands of other exhibitors with cars that are just as cool. Just like at a trade show, a custom banner can help attract your audience's attention to your exhibit over another.
Ordering Your Banners From Printastic
Simply upload the artwork you wish us to print on your banner(s), choose from our designs that can be customized online or design your own car show themed banner from scratch using our easy online design tools.