Home

\

Church Bingo Banners and Signs
Church Bingo Banners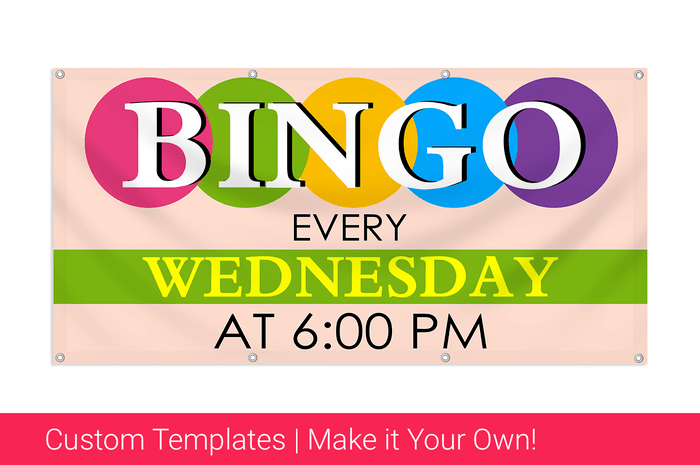 How Churches Use Custom Banners To Promote Bingo Games
Churches will advertise bingo events using custom banners in order to raise funds for a variety of church programs. Using personalized bingo banners to people in your local community is a great way to promote visitation leading to the recruiting new members to join.
Bingo Advertisement Ideas
If your church bingo event is held at your church or another location like a community center, make sure that you include location with the date and time on your banner. This lets your community know exactly when and where they can attend the bingo event.
Is bingo at your church free? If so, make sure to put it on a banner so that your congregation knows that they can come to play at no cost to them. During bingo, you might hold other events that people have to pay for or provide lunch for a small fee. If this is the case, make sure to add that on your banner so that people know how much money to bring.
Ordering Custom Banners To Promote a Bingo Event
Create your banner using our design tool that allows you to upload your own artwork or choose from one of our customizable templates. There's no design experience necessary.