Discount Banners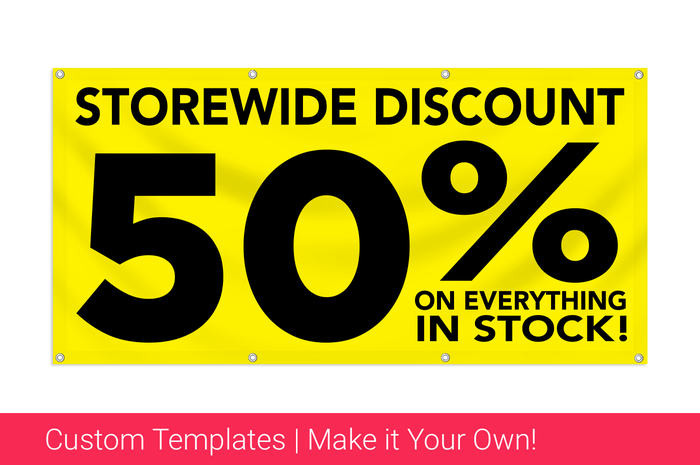 How Business Use Banners To Advertise Discount Sales
When you are marking prices down to move inventory, the deeper the discount advertised the faster your products will sell. Thrifty shoppers are plentiful and always looking for discounts, so why not blast a some quality custom banners outside your business to announce any new discounts your business is offering.
Remember the larger the discount advertised the more attention you are going to get, but there are other attention getting factors that you can maximize when printing discount banners as seen on our discount templates that you can customize using our online design tools.
Percent discount banners are an excellent way to advertise just how marked down your products are during your sale, and our customizable banners allow for you to enter any percent off you want to convey.
If you already have your discount design ready for printing, simply upload your artwork after you choose your banner's size to start your order. If you need a design, consider customizing one of our discount banner templates using our online designer.