Drive Throughs Banners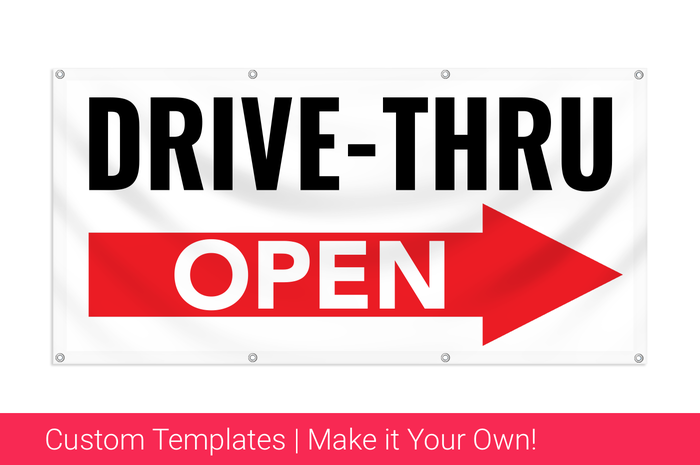 Drive-Thru Banners For Fast Food Restaurants
Create awesome vinyl banners to notify customers you closed your inside dining area and are only offering drive-thru food pickup, or customize any of our drive-thru templates to promote special deals and targeted food items for drive-thru traffic only.
Printing quality drive-thru banners that can be installed along the path before the driver gets to the order window is an affordable and effective way to promote food items and drive in specialty items that increase profits. These custom banners are also effective in informing customers of youre drive-thru hours of operation and dining room status.
To Order, simply upload the artwork you want us to print, or design your drive-thru banner using our online design tools to start from a blank canvas or customize one of our drive-thru templates.