Home

\

Driving School Banners
Driving School Banners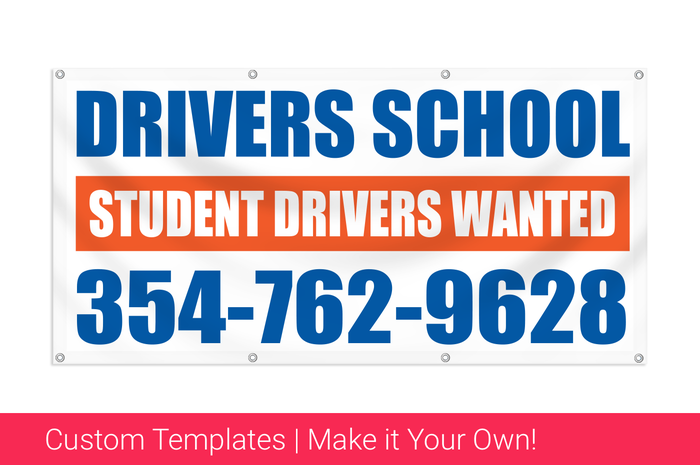 Driving School Banners
Using custom banners to promote your driving school can help you attract student enrollment, informing potential students about the types of classes you offer and highlighting the benefits.
Banners can be hung on your building to inform parents and school students about your qualifications and curriculum. You may also partner with a local high school to promote your driving school lessons.
We have even seen driving schools use directional banners to help layout certain driving obstacle courses they use to teach students how to maneuver their vehicles in hazardous circumstances.
If you offer other services like motorcycle driving lessons for adults or classes specifically for defensive driving courses, you should include these announcements in your banner advertising campaign.
If you have your driving school designs ready for ordering, you can upload your files to us once you pick your banner's size. If you need to design your banners, consider customizing our driving school templates using our online banner designer.
We offer the largest variety of banner products and special made banners for your driving school business than any other online printer.