Grand Opening Banners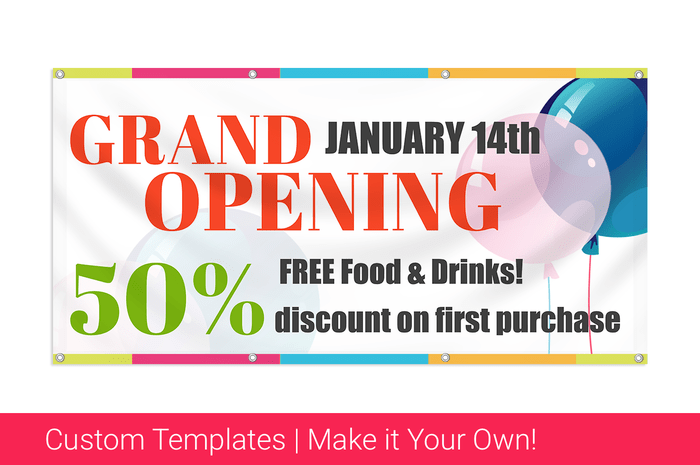 Quality Custom Grand Opening Banners
Let Us Help You Design and Print A Grand Opening Banner!
Announcing you're now open with a custom grand opening banner is a great way to get noticed! Whether you are launching a new company, opening a service business, setting up a new retail store, or even reopening your business doors for the 2nd time, printing a huge grand opening event banner is the most economical and impactful ways to alert your community you are open for business. Business startups that use grand opening promotions and advertising are far more likely to succeed in their new venture than the alternative. Your grand opening banner should be the cornerstone of any opening store campaign.
Outdoor signs printed on durable banners are by far, one of the more affordable ways a business can advertise any event or sale. By creating perfect signs and banners that are strategically placed at your business and along roadsides and intersections around your community, any business owner can advertise their grand opening effectively.
We have designed some fantastic pre-printed opening designs that are easy to customize. View our templates, and find the opening message that fits your agenda best. Once you've modified it, we will quickly print your banner to help make your first time opening event successful.
Choose from one of our environmentally-friendly products and add your logo and message. Watch as the banner brings you business!