Hot Dogs Banners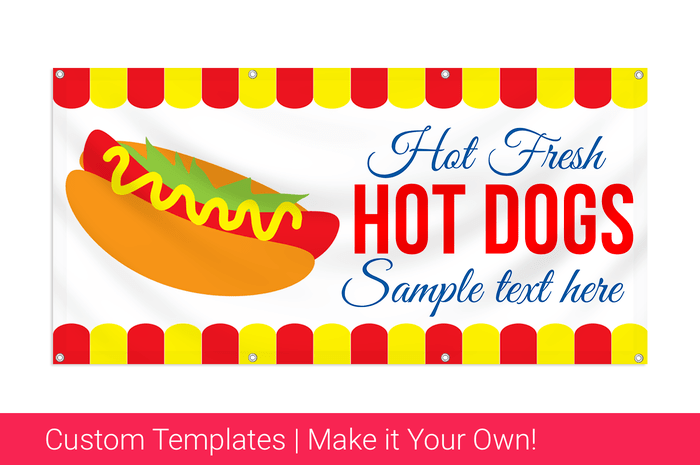 Hot Dog Banner
Promote your popular menu items with a custom hot dog banner!
Nothing screams summertime like a hot dog stand. And even when it's not officially summer yet, thanks to sunny spring days the pleasant outdoor days arrive a bit early. Whether this is your customers' first time at at your hot dog stand or if they are looking to relive good memories of years past, make sure your customers know where they eat until their heart's content by utilizing a vinyl hot dog banner from Printastic.
In addition to advertising your location, customized banners can be used to spread the message that you have additional menu choices for people to enjoy, including french fries, sausages, sauerkraut and cold drinks. You can even leave an area on your banner to write in weekly pricing changes or to advertise special offerings. You work hard to bring your customers a quality hot dog eating experience, and your banners will ensure that your message reaches the maximum audience possible.