Job Fair Banners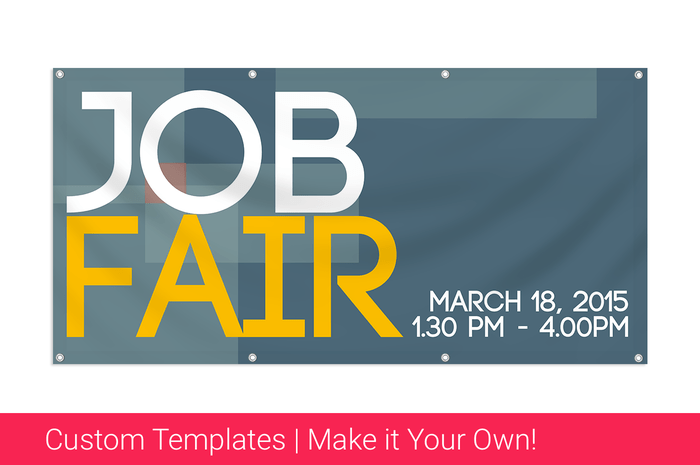 Job Fair Banners
Create excitement for the future with effective job fair banners!
A job fair, also commonly referred to as a career fair or career expo, is like speed dating for companies who are hiring and professionals seeking new employment. At a job fair, employers, recruiters, and schools give information to potential employees while those potential employees try to make the best first impression possible. These events are an excellent opportunity for employers and job seekers to meet face-to-face and exchange information related to the work being discussed. For attendees, job fairs are exciting events that spark hope for the future and create a sense of good things to come. For employers, job fairs provide a unique opportunity to meet many potential employees in a small amount of time, which is far more efficient than the traditional employment interview process.
When hosting a job fair or career expo, it is vitally important to get the message out to as many people as you can, well ahead of the actual event date. Attractive job fair banners will do just that! The full range of job fair banner templates from Printastic have been professionally designed to deliver high energy messages that are supported by cheerful, business and success-oriented graphical elements. Make sure to clearly define the location and date of the job fair on your vinyl banner with large lettering and bold, expressive colors.