Stadium Banners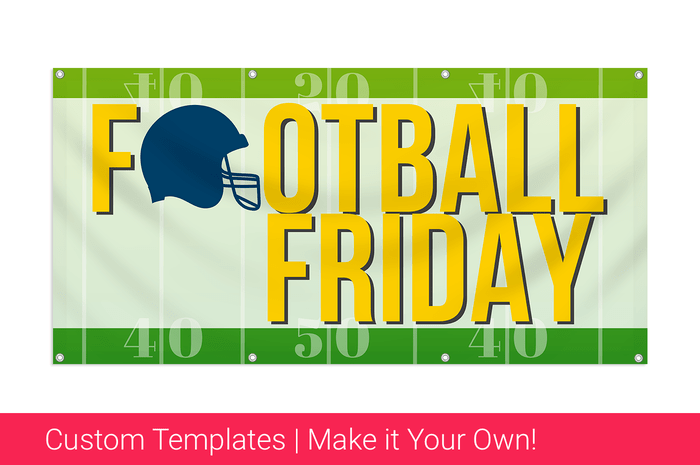 Stadium Banners
Design and Purchase Stadium Banners for Any Situation
Printastic is your source for Stadium and Sports Banners For Every Game! Stadium banners promote upcoming games and help fans show their spirit. Printastic can make stadium banners for every sport and game, including football, basketball, baseball, soccer, cheerleading, and more. Use stadium banners to identify yourself as a proud American football fan, create energy and excitement at a baseball game or show off your team's winning record at a basketball game. Regardless of which sport you play or follow, stadium banners celebrate the love of the game. Whether you are a fan of an intramural team, Little League team, high school team, college team, or professional sports organization, full-color, custom stadium banners show your pride, discipline, determination, and teamwork like nothing else.
Use banners to let the neighborhood know when you will be having tryouts, practices and games. In addition, banners are great indicators of parking lots and entrance / exit locations at major sporting events. Printastic has a variety of templates which you can customize for free to create unique, personalized stadium banners. Add your team's name, mascot, and colors to each banner. Since most amateur teams have no official funding, use stadium banners as an opportunity to sell sponsorships - simply add your sponsor's logos to the banner and feature them at your games—this is a great way to raise money and support for your team.
When coaching or supporting a sports team, it's important to get the word out; stadium banners make it easy.