Summer Programs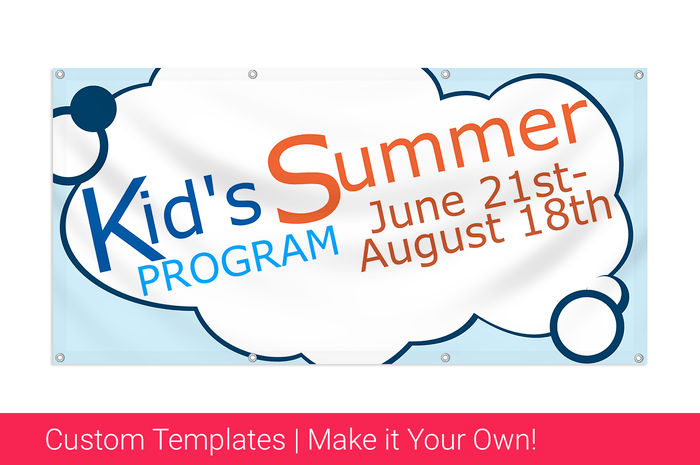 Summer Program Banners
Each day, summer programs create lifelong friendships
A summer program for kids will entertain and even educate children while giving parents' wallets a vacation too. Parents know that nothing can dissuade their child's firm desire to flex their independence and attend a summer camp. But before you can make the kids and their parents happy, you have to first get the message out about your summer programs. That's where large vinyl banners from Printastic come in.
All of Printastic's Summer Program banner templates have been professionally designed with summer season colors and fun, whimsical shapes to fill viewers with a sense of youthfulness and entertainment as they approach the summer vacation months. Our templates can be easily customized with your summer program's logo and information by using our intuitive, free online design tools.
If you experienced life at camp yourself as a child, you know the profound positive effects that still matter to you as an adult, and you also want the same thing for your own kids. Therefore, it's not surprise that summer program banners displayed along roadsides and in highly visible areas will appeal to busy parents who might not otherwise be thinking about their child's upcoming summer. A few well placed indoor or outdoor banners from Printastic just might make all the difference in your summer program's overall success.