Summer Sale Banners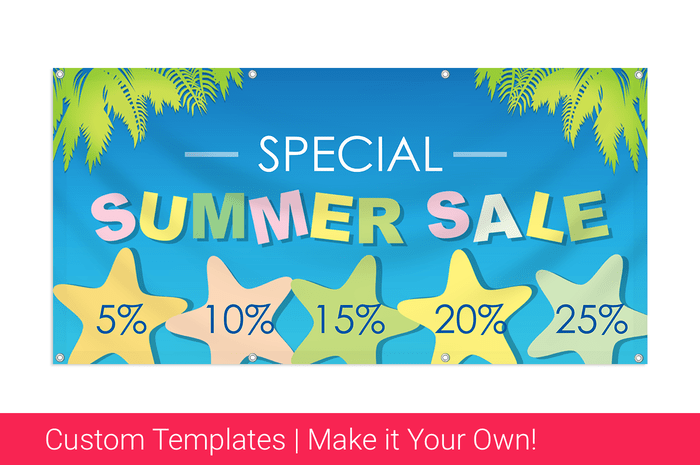 Summer Sale Banners
Summer is in full swing and retailers everywhere are discounting merchandise, slashing prices, and enjoying the surge in walking traffic that warm weather brings. Ensure that your store stands apart from the rest by promoting your summer sale with a custom Summer Sales Banner from Printastic – the web's best source for custom printing!
An eye-catching banner is only a few clicks away when you start your banner design with our interactive Online Design Tool. Built to assist the novice or expert designer, the Online Design Tool will help you choose a template and add your own images, graphics, logos, or text. If you've already created a design on your own, you can upload your ready to print completed design file in JPEG, PNG, PSD, or PDF formats. When you're finished designing and thrilled with the results, Printastic will print your banner in photo quality and have it shipped to your door in no time – it's that easy!
Don't miss the chance to cash in on your summer sale and ensure your success by advertising to the masses with a personalized Summer Sales Banner. Design it in minutes, receive it in days, a gorgeous banner can be hanging in your store in a matter of days when you order from Printastic!