Surf Shop Banners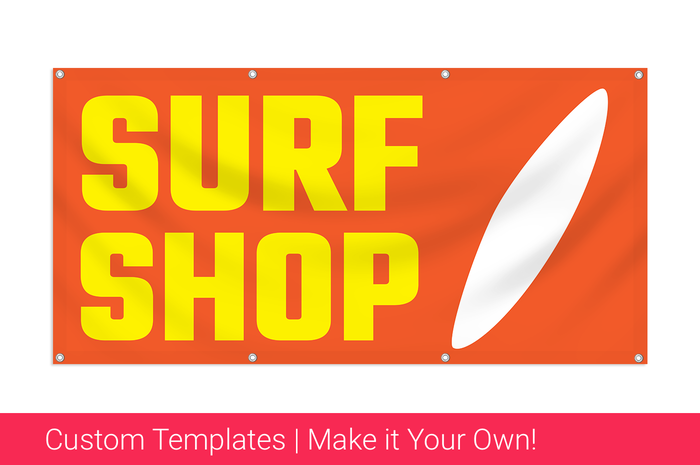 How Surf Shops Use Banners
Surf shops print banners to assist in liquidating inventory. From using banners to advertise end of season clearance sales to introducing a new brand of beachwear during Summer months, banners are one of the more affordable print advertising mediums that bring success and add revenues.
As a small business, your ROI needs to truly be impressive for you to spend your hard-earned revenue on more advertising. Luckily, banners are easy to create and are a simple way to spread the word about your surf shop's brand, surf products and clothing you sell, and services you offer.
If you already have your surf shop designs ready, simply choose the size of the banner you need and upload your print ready files to us. If you need to design your banner, choose one of our surf shop templates and customize your banner using your own logo, color scheme and more using our online design tools.