Walk Ins Welcome Banners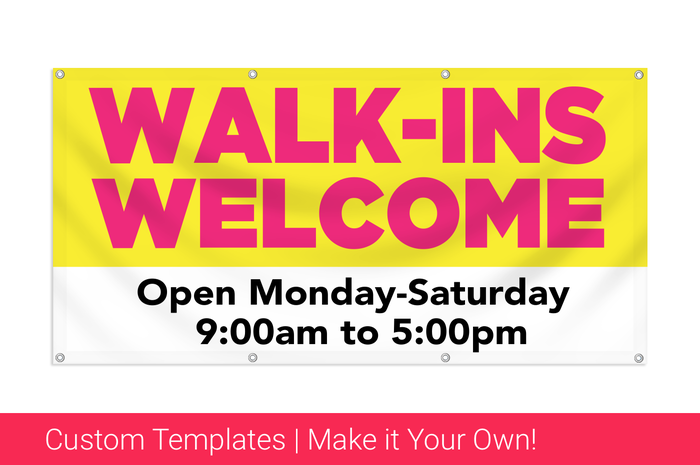 "Walk Ins Welcome" Banners for Retail, Restaurants, and Spas
Preparing a banner to inform passerby's that walk by and drive by your business is more important than ever before, especially due to the pandemic lock downs we just went through.
Since the lockdowns happened, patrons now wonder if a business is now allowing customers back into their store again. Preparing a banner that announces you are accepting walk-ins again, is a great way to inform passing traffic that open for business and allowing people back into your store or restaurant.
How To Order a "Walk-Ins Welcome" Banner
If you have already prepared your walk in welcome design, you can upload your artwork you want us to print when ordering. If you intend to upload your artwork, consider browsing all our banner products including our specialty banners find the product right for the display you want to create.