We Deliver Banners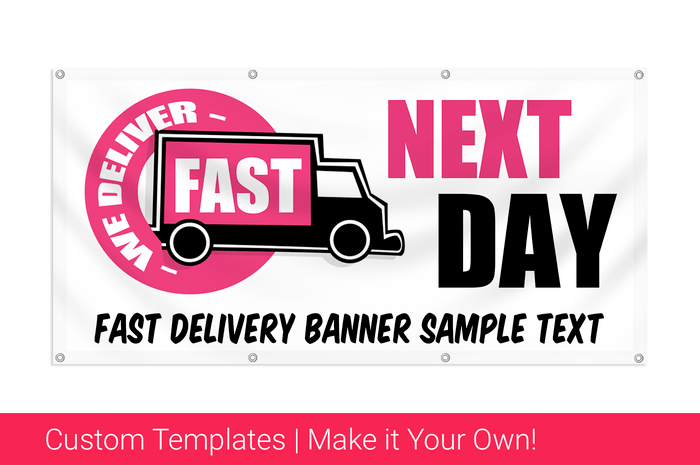 Business Notification We Deliver Banners
One of the added services a business can offer its customers is delivery services for the products a store or restaurant offers. In recent business models, stores that deliver usually are related to food / culinary businesses, home improvement stores, grocery stores and product suppliers, and nursery shops. Although there are a few business types not mentioned, we have found that delivery services are usually confined to stores that stock hard to transport products or perishable goods that consumers use. However, if your store does offer delivery services, advertising the fact that your store delivers on vinyl banners is definitely a viable way to get the word out and attract consumers to use your store because of your delivery services. This should be just as important as a grand opening banner for business that just open.
We offer the largest variety of banners to announce business delivery services. A simple we deliver message is always more effective than a complicated message and simple messaging on banners is more often than not the best selling successful strategy.
We have many different unique specialty banners you may want to review to create awesome attention getting displays.