Years in Business Banners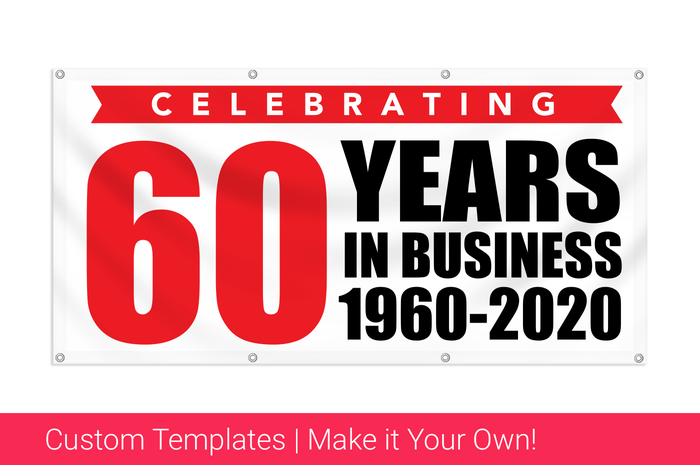 Celebrate Your Years In Business With Custom Banners
Announce the number of years your business has been open by printing a, "years opened banner", from Printastic!
Printing the number of years you have been in business on custom banners are mostly used for businesses that have been opened for 5 years or more. They definitely mark specific threshold anniversaries, and are great for thanking your local community for its part in providing enough commerce to sustain a business for its continued years of loyalty.
To order your custom years in business banner, we will need the design you want printed. If your design is already prepared, simply upload the file to us at the time of ordering. If you need to create a design, you can use our online design platform to design your banner from a blank canvas, or customize one of our years in business banner templates.