Sales and Discount Promotion Banners As Effective Marketing Tools
Sales and discounts alone are great marketing techniques used to draw in customers and keep them coming back. Providing lower prices than your competitors allows you to grab customers' attention and keep them coming back to your store. While they're there, you have the opportunity to get them to make impulse purchases and boost your revenue.
Where to Place Banners to Promote Sales and Discounts?
The placement of your banner to promote discounts is critical. Different sales and items may require different size signs and banners. Placing a sign in your window may produce different results than placing one inside your store, depending on what items you're trying to sell.
Outdoor Banners
Outdoor vinyl banners can help you draw in customers from off the street. These banners should inform them about deals and savings they'll get when they come into your business. For example, if you're a retail store that offers name-brand clothes at a discounted price, you may be able to draw in customers by telling them the name of the brand and what the starting prices are. This can spur impulse buyers who may not have been shopping for clothes that day but see an amazing deal on their favorite jeans.
Window Banners
Placing a large banner or sign in your window will draw in potential customers who are walking by. If you have a limited time offering or a BOGO deal, a large window is an ideal place to advertise. The larger the banner, the more people are able to see it from the sidewalk, street, and parking lot, letting them know about an important deal.
Indoor Banners
Once your outdoor banners and window banners have gotten the attention of potential customers and brought them into your store, you can use indoor banners to promote products and deals further. The deal on name-brand jeans should be easy to find once customers are in the store. Utilizing a banner can also highlight customers, letting them know exactly where to find a particular deal. Using banners can draw your customers to a specific spot in your store so that you can use one deal to promote another. If your customer walks towards the back of your shop looking for a sale on jeans, they may come across another banner announcing a deal on jewelry that piques their interest.
Tabletop Banners and Signs
Tabletop or small banners also have their place when it comes to marketing. If you offer punch cards or promotions that are targeted toward obtaining repeat customers, you can draw their attention to these programs at check out using a small banner that explains how the program works.
Sales and discounts are crucial to making your business more profitable. Make sure that your banners are bright, eye-catching, and colorful so that you can promote your products or services effectively.
Order Custom Sale and Discount Banners Today
We offer an easy way to order your custom discount and sales banners. Customize one of our available templates or upload your own artwork. Then, choose your size and type of vinyl, and your design is complete. No graphic designer necessary!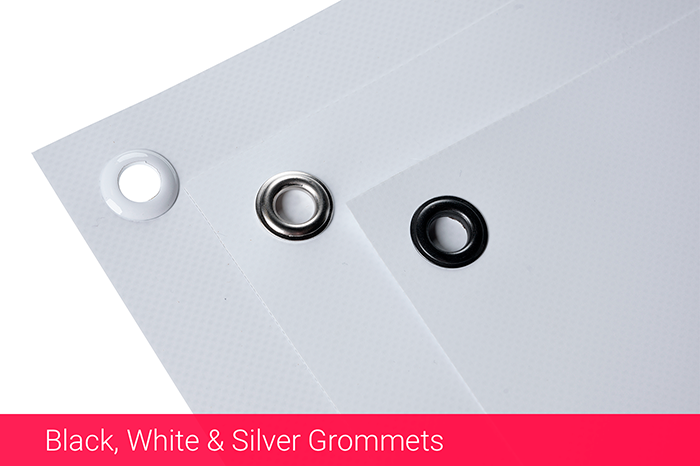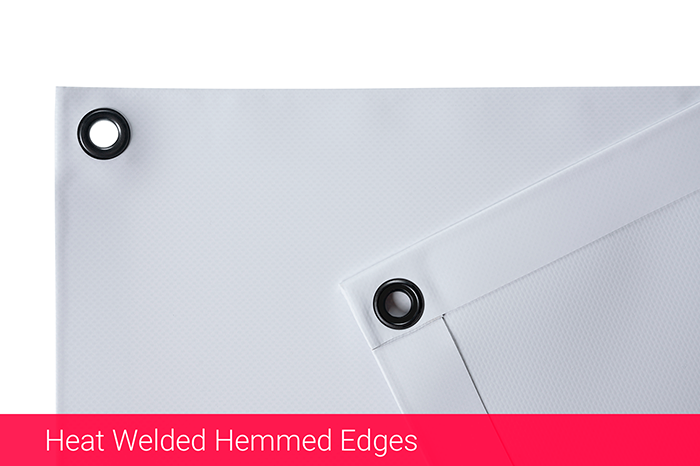 Customizable banners
Change Text, Colors, Add Logos & Pictures