Fireworks Store Banners Vinyl Signs Fireworks Shops Can Customize
Ad the Forth of July Approached, Memorial Day Arrives and Even The Days Preceding New Years, Firework Stores Everywhere Know They Can Come To Printastic To Modify Their Effective, time Tested, Banner Ads for All Their Fireworks Signage!
Advertising blowout sales and special effect new fangled Fireworks using Signs to attract attention is not only a proven crowd pleaser, but Fireworks proprietors all over know that advertising on custom banners and signs is the cheapest way to get attention, increase traffic and sell their inventory.
Now that firecrackers, rockets, and even colorful roman candles are popular celebration ploys for Independence Day, Memorial Day, Labor Day and New Years Eve, getting these signs working for you to increase consumer awareness of your specials and inventory months prior to the big day taking place is one of the best promotions a Fireworks store can use. Signs for advertising fireworks include strategic advertising methods such as sales events to educating customers of what's new in this year's firework's line up.
If you know you want to use signs for attracting new customers, but just are not sure of which type of promotion you want to use, feel free to view our collection of fully modifiable fireworks sign templates you can easily customize in our online design tool. That's Right! We just didn't throw together these customizable signs, we investigated which signs works well for Fireworks business owners and built these custom modifiable signs based on our research to ensure our signs will have a profound impact on attracting new business.
To begin creating your next Fireworks Sign ad campaign, feel free to browse these appealing Fireworks designs to find the sign that best fits the fireworks campaign you want to create. After you found the template that works for you, feel free to add custom images, your own brand name and colors to ensure your sign idea fits your fireworks promotion you need. Once finished, simply add the size banner you chose to your cart and we will promptly print your fireworks banners.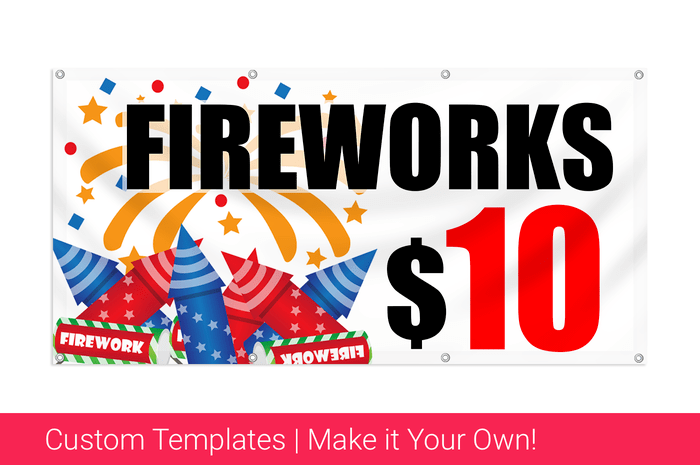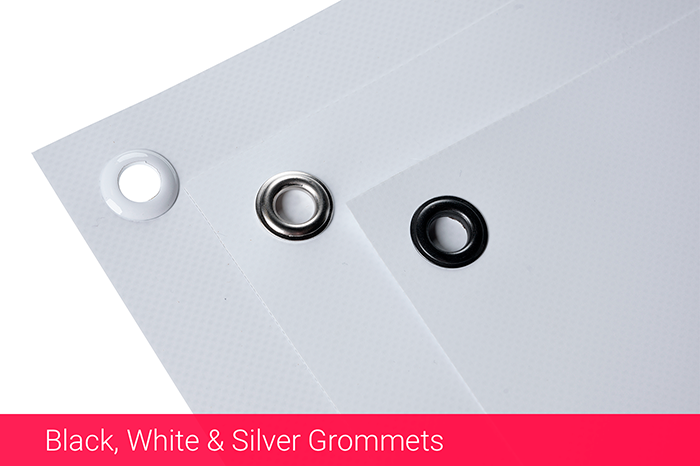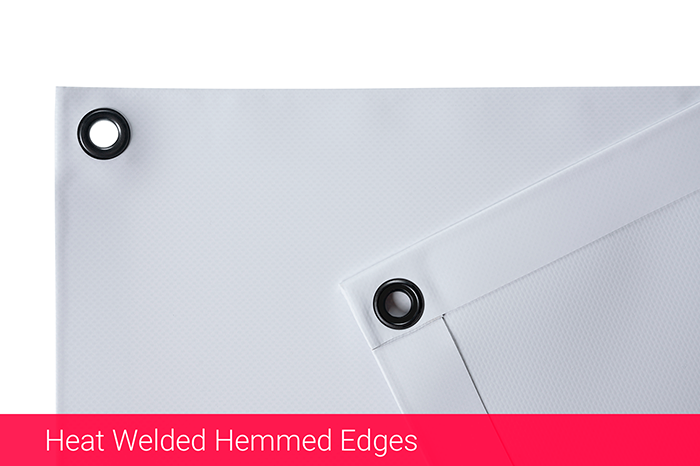 Customizable banners
Change Text, Colors, Add Logos & Pictures