Fiber Frame Outdoor Banner Stands
Heavy duty outdoor banner and frame, ready for use
The Fiber Frame system from Printastic is a highly durable banner frame designed for long-term outdoor installations. Constructed from rugged industrial grade fiberglass, the Fiber Frame has been engineered to eliminate image sagging and wrinkling commonly associated with other outdoor display systems. The frame assembles quickly with included allen wrench and screws. Your purchase of a Fiber Frame includes your choice of one or two printed, grommeted banners that attach to the frame with included zip ties.
The Fiber Frame is available from Printastic in two popular sizes: 3'x6' and 4'x8' and can be configured with one or two grommeted banners for single our double sided display viewing. The system includes two extruded aluminum stakes which anchor deep into the ground and effectively support the Fiber Frame even in windy conditions. Printastic utilizes the latest digital printing technology, which means that included banners are waterproof, lightfast and tear resistant. The Fiber Frame display system from Printastic is the ultimate outdoor signage solution for graphics printed on vinyl media!
Features
Available in 3x6 or 4x8 Size
Industrial Grade Fiberglass Construction
Fast, Easy Installation
Clean, Minimal Design
Roadway Signage
Events / Exhibitions / Gatherings
Single Or Double Sided Messages
Whats Included
One fiber frame stand
Printed banners for one or both sides
Two no-digging ground spikes
Zip ties to attach the banner to the frame
The Fiber Frame from Printastic represents a single solution for delivering single or dual sided messages in the great outdoors. The easy to install, durable frame and weatherproof prints combine to form the perfect display system for any environment!
Features
Includes Frame & Banners
Printed One or Both Sides
Rust Free Fiber System
No-Digging Ground Installation
Includes Ground Spikes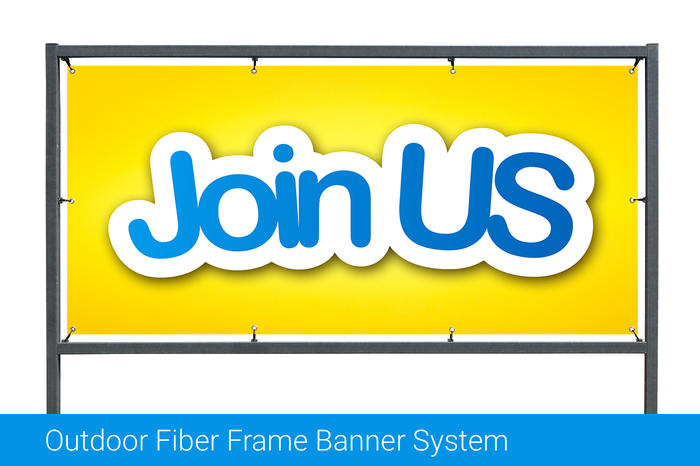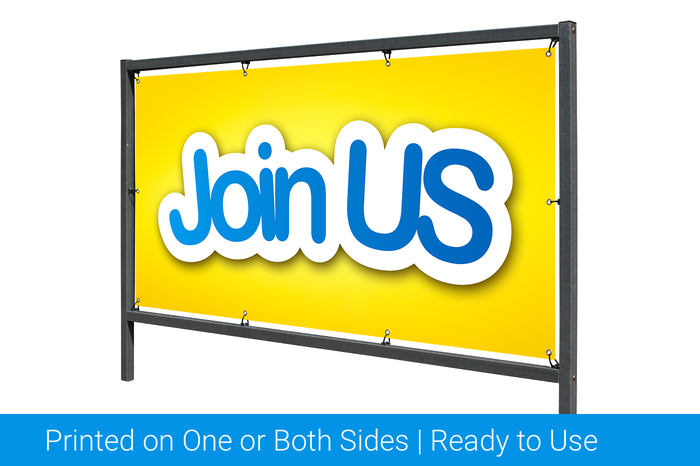 Free Super-Saver Shipping
With $75 order and discount code AWESOME