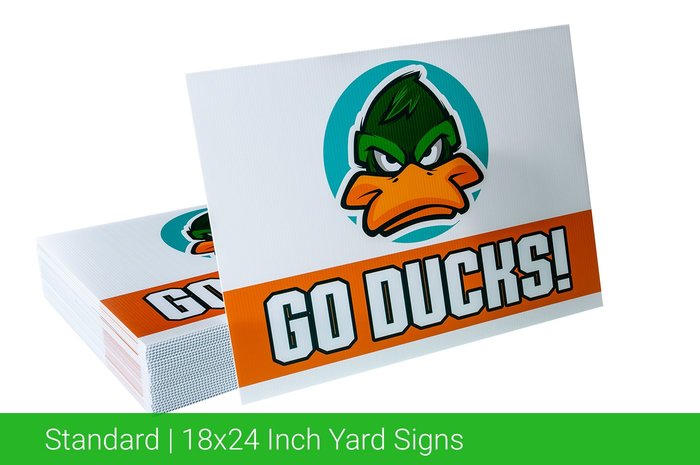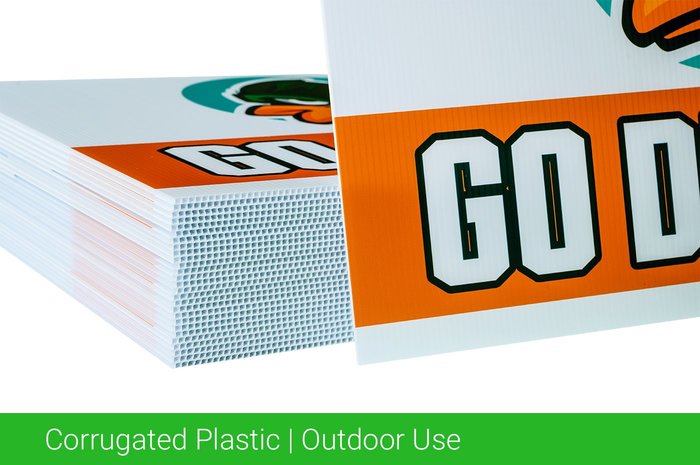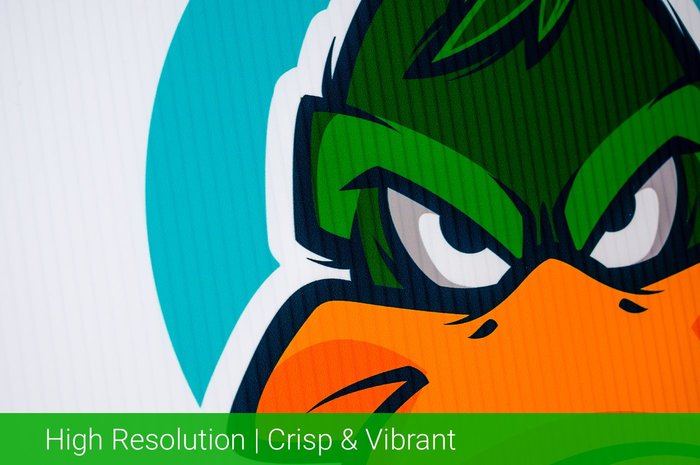 Pressure Washing Yard Signs
Placing pressure wash yard signs in the lawn of clients when you finish a job is a great way to advertise your power washing business to people passing through the neighborhood.
Power washing businesses offer a variety of washing services. From whitewashing siding, brick washing, to driveway and deck cleaning, we recommend printing yard signs for each of the primary services your company offers. For example, if your company just finished cleaning a driveway, place a, "Driveway Cleaned by", yard sign in the lawn of your client, and if your business just finished cleaning the exterior of a house, we recommend placing a, "siding whitewashed by", or, "brick cleaning provided by" yard sign in the lawn of your client.
Most power wash customers have no problem allowing you to place a services provided by sign in their lawn, and by defining the exact pressure washing service you performed, will better help you attract similar needed washing services in the neighborhood of past clients.
This is one of the most affordable advertising methods a power wash company can use to grow their business, and we make designing the right lawn signs easy by offering our free customizable power wash yard sign templates that can be modified in our sign design tools to include your company logo and the different washing services you offer.
Begin to grow your pressure washing business today, by customizing one of our power wash templates now, or if you have your sign artwork ready for printing, you can upload your finished graphic to us. Either way, we offer same day printing and shipping on your signs to make sure they can start attracting new power wash clients ASAP.