Custom Fabric Backdrop Banners
Wrinkle Free Heavy Knit Fabric Backdrops
Fully dye sublimated backdrops are the perfect way to make a big impact on all kinds of events! Perfect for any indoor applications like corporate branding, product presentations, corporate events, tradeshows, political rallies and more! No matter the need, our fabric backdrops are a very cost effective way of creating striking displays and custom indoor messaging. Our backdrops are available in a wide range of popular sizes with high resolution printing on heavy knit polyester fabric.
These fabric backdrops can be installed using ZIP ties or bungee cords to any existing frame or structure, or can be installed using an optional pole pocket. The wrinkle-resistant fabric can fold up very small and travel in your carry on if needed. Using an inexpensive steamer on the fabric will easily remove any small wrinkles that are left in the fabric after installation. After use, simply wash on cold cycle and tumble dry.
Fabric
We use 9oz stretch polyester fabric, that is highly wrinkle resistant, providing you with a smooth, wrinkle free fabric banner that is ready to hang out of the box. The slight elasticity of the fabric allows these backdrops to be pulled tightly for a clean and fresh looking installation.
Cover Stitch Hemming
A coverstitch is a professional looking hem that looks like two rows of stitching on the top and a serger like stitch on the back. The benefit of a coverstitch is its stretchability and the covering of the raw edge all in one pass. A coverstitch will stretch right along with the maximum stretch of the heavy knit fabric we use to produce custom backdrops.
Pole Pockets
Your custom fabric backdrop can be produced with a pole pocket that runs the full width of the top or top and bottom edges, allowing the backdrop to be easily hung like a curtain. The pockets allow your backdrop to be used with virtually any type of frame system and can be used in combination with the corner grommets to create a very clean and flat appearance.
Grommets
Backdrop can be finished with grommets on all four corners for the tightest possible look. Just use bungee cords or zip ties to attach each corner grommet to a frame or an existing structure and pull taut to remove any slack from the fabric. Your graphics will always look their best when they are tightly installed with no ripples or waves caused by loose material.
Features
Premium backdrop banners
Dye Sublimated fabric
Available with Pole Pockets and Hemming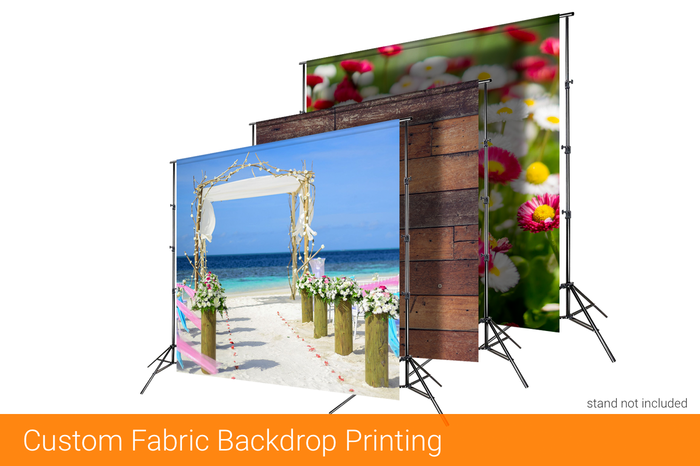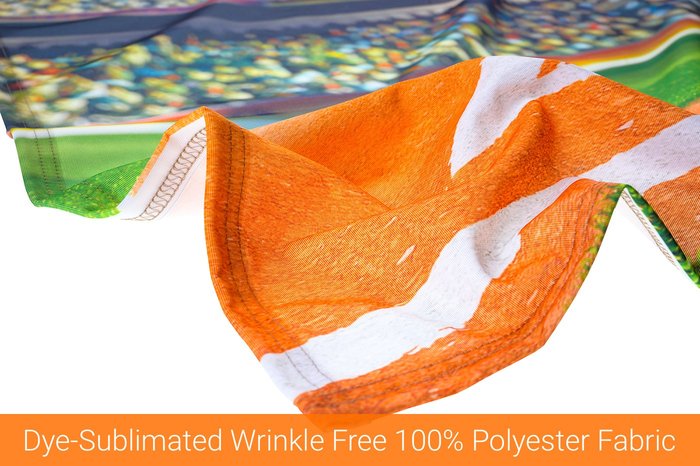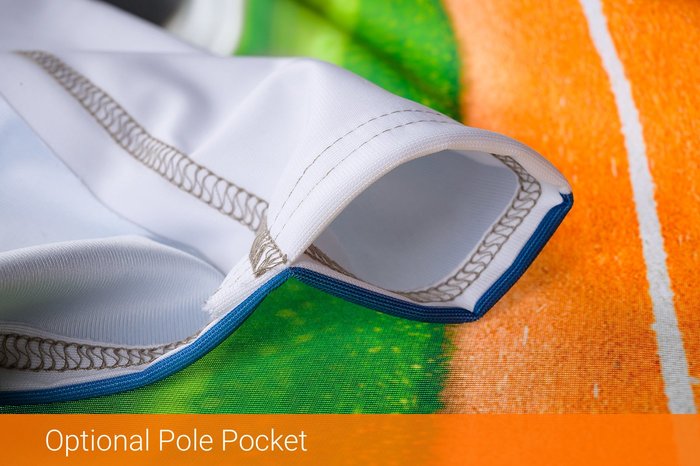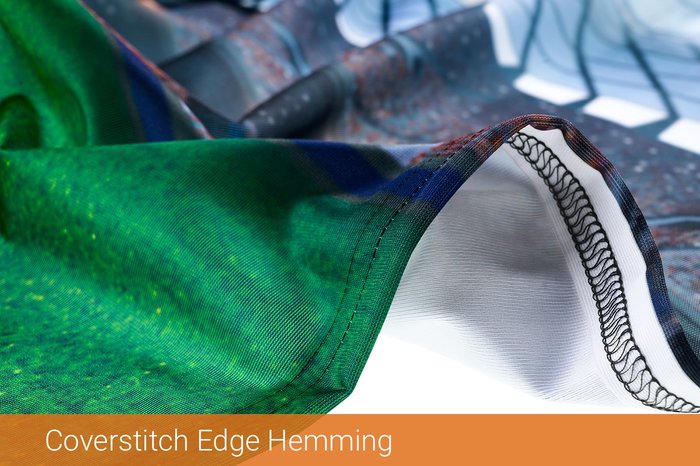 Free Super-Saver Shipping
With $75 order and discount code AWESOME