Anniversary Sale Banners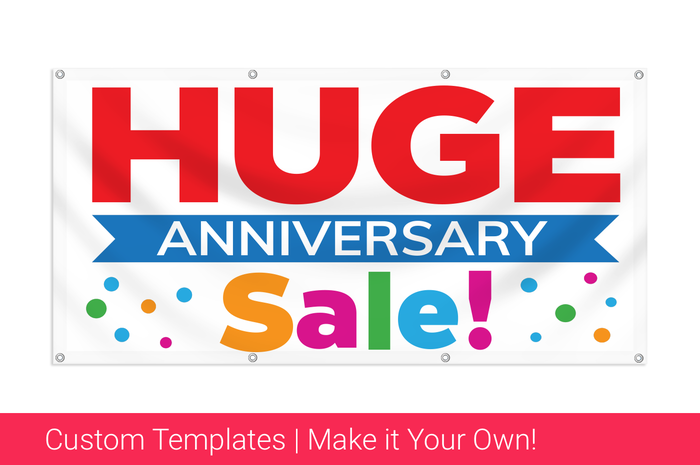 Anniversary Sale Banners
Many business celebrate another successful year by announcing a huge anniversary sale where affordably printed vinyl banners can play a vital role in achieving the attention your sale deserves.
A business anniversary is a time of being thankful for adding one more year to your overall success and a perfect reason for making one more promotion to add even more success to that bottom line. Without customers sustaining your business, an anniversary would not be even possible, so why not think about making a few thank you banners to let your customers know how much they are appreciated.
Order Banners For Your Next Anniversary Sale
Create your banner by uploading your own artwork or choose one of our anniversary sale template that can be fully customized using our online banner designer.