Art Fair Banners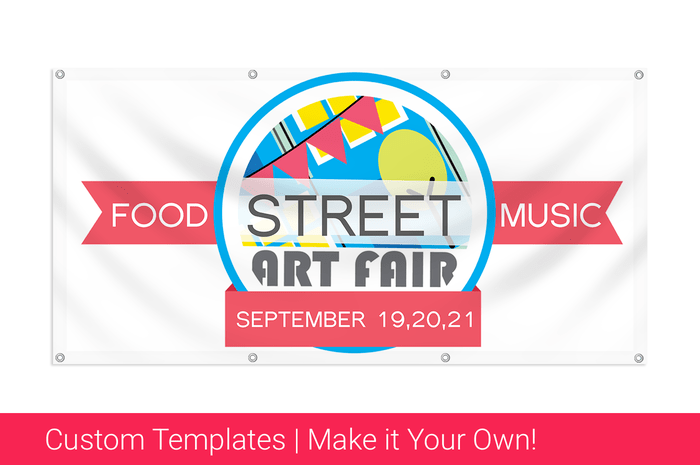 Art Show Signs
Add excitement to your art fair with custom vinyl banners from Printastic!
Artists with amazing talents and unsurpassed skills gather in the streets of your downtown area to exhibit at the local Art Fair. Artists display their latest work and engage the imaginations of fairgoers. The varied parts of the fair fit together to form an amazing impression – full of sound and color and excitement and drama. No matter which direction you turn, no matter where you look, you'll discover colors and sights that will energize and captivate your imagination. Custom art show signs promote all aspects of the fair and the neighborhood where it's being held. Eclectic shops, world-class restaurants, and people-watching are only a few of the fun attractions surrounding every art fair.
Printastic's art show signs are professionally designed and ready to print. Just edit your chosen banner template using our online editing tools, complete the purchase process and in no time your large message will be bringing in attendees. Printastic lets you customize art fair banners to incorporate information, themes and imagery (such as logos) of your event to present a highly-polished, well-thought-out look for all of the planned activities.