Home

\

ATM Advertising Banners
ATM Available Banners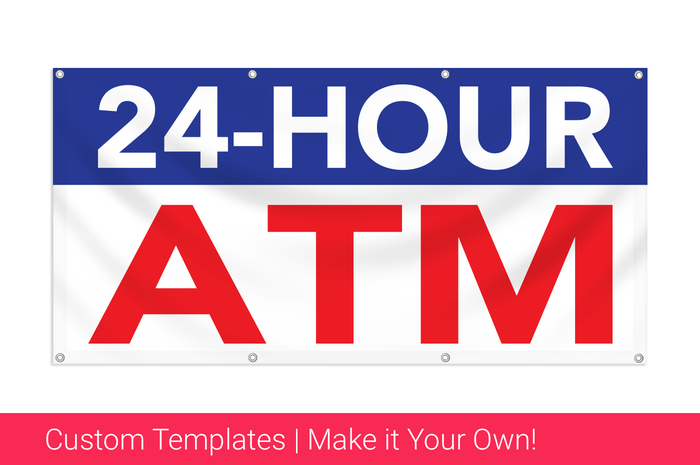 ATM Banners
ATM banners are used to promote ATM Money withdrawals at convenient stores, gas stations and grocery stores that have placed private ATM money machines. ATM money services offer a convenient but costly fee driven solution that helps customers get cash by making a bank withdrawal even if they are not at their bank. The fees these money services take in result in a very lucrative business especially when these services use ATM banners to advertise to motorists passing by an ATM's location.
Ordering A Custom ATM Banner
To order your banner, choose from one of our ATM banner templates to customize using our online banner designer, or use our design tools to create your banner from a blank canvas. If you already have your banner's design created, provide us your print ready file by uploading it to us.