Buffet Banners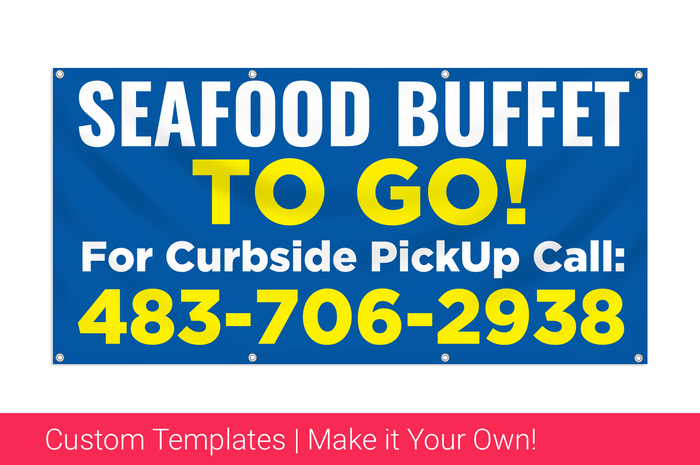 How The Buffet Business Use Custom Banners
Highlight your buffet specials to entice patrons for lunch and dinner with exceptional vinyl banners by Printastic.
Make sure that your buffet restaurant's banner creates a strong first impression to passing motorists and pedestrians outside your doors. Depending on your restaurant's location, you may consider getting a banner that's large enough to see from the road to ensure your banner attracts people driving by your restaurant.
Adding buffet hours can help your customers understand exactly when your buffet starts and ends so that they can plan ahead, or If you do have an all-day buffet, you might want to include that information in your banner's design, so your customers know they can stop in anytime to dine at your buffet.
Ordering Your Banners From Printastic
Simply upload the artwork you wish us to print on your banner(s), choose from our designs that can be customized online or design your own buffet themed banner from scratch using our easy online design tools.