Build to Suit Banners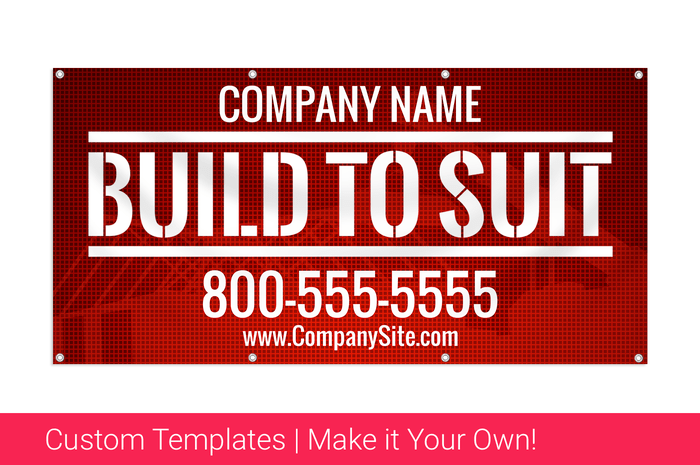 Build to Suit Real Estate Banners
Build to suit is a method by which a property seller, more so in the commercial real estate market, will offer a lease or sale of property contingent on the fact that the buyer uses the seller to custom build a new structure on the property based on the buyer's or tenant's specifications. Often in the commercial real estate market, build to suit programs are often a way of leasing property for long term leasing opportunities. In leasing build to suit programs, often times, the landowner will pay for all or most of the construction costs due to the fact that once the lease is up, the landlord now owns both the property and the building or structure that was erected.
If you are trying to either lease or sell property using a build to suit selling model, hanging large banners on the property for sale or for lease with the advertised message informing passing traffic that the owner is willing to build to suit, is a great way to attract the target leaser or buyer looking for such an opportunity.
To order our build to suit banners, one can either upload the artwork for your build to suit message at the time you order the size of banners you want to purchase, or if you currently do not have your artwork ready, we have prepared several effective build to suit signs that can be easily modified using our online design tools. Choose the build to suit theme you like best and feel free to modify your banner with any custom graphics, logos or color choices you want to use to ensure the vinyl banners for your build to suit advertising is unique to your company and the exact build to suit program you offer.