Campground Banners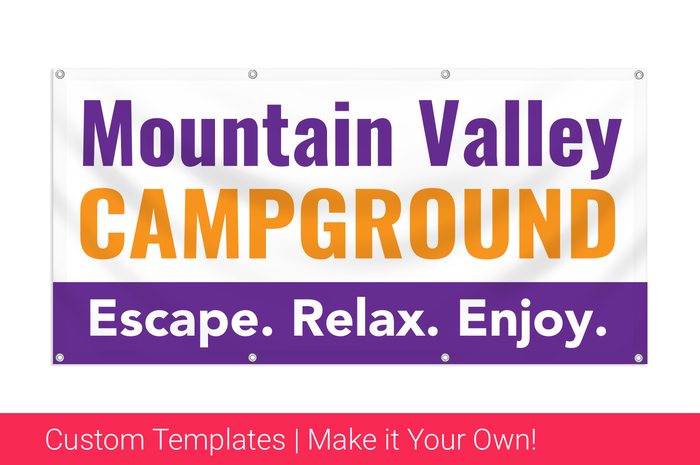 Promoting Your Campground with Vinyl Banners
Using custom campground banners can help you advertise the features and amenities your campground offers.
Many campgrounds that are located in the rural back country have a lengthy travel on rural roads to enter the campground that requires the use of free standing vinyl directional campground banners to lead the way to the camping registration office.
Promoting reservation information on your campground banner is a great way to attract passing motorists that may want to make reservations for a future camping escapade. Future visitors can call ahead or reserve a camping spot online.
Campgrounds will also use banners to announce seasonal events, youth campers and other camping groups to the campsite to welcome visitors.
If you offer special amenities that most campgrounds do not offer, consider printing banners for those special amenities your campground offers. Maybe, you offer a swimming pool or individual Jacuzzi saunas. These extras listed on outdoor banners will attract more guests and increase bookings.
Upload your print ready artwork or customize one of our camping banner templates to start your order.