Home

\

Charity Auction Banners
Charity Auction Banners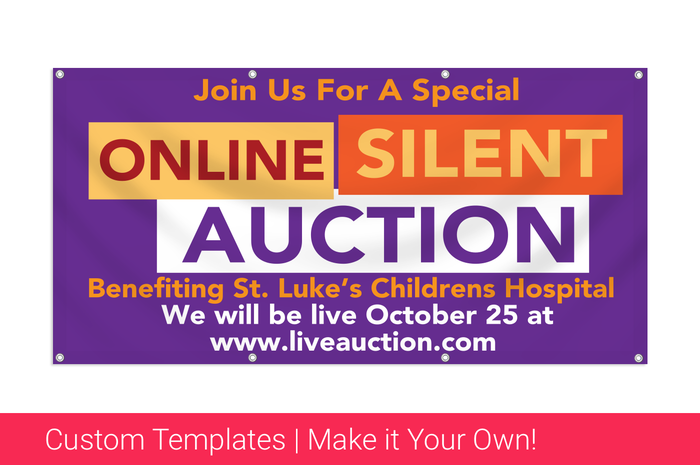 How Charity Auctions Use Banners
Printing quality custom banners to announce a local charity auction is an excellent way to inform your community of your charity auctions cause including the date and time your charity auction will take place.
Consider sponsored Charity Auction Banners to inform the community of local businesses in the area that are donating products and services to be auctioned off in order to help raise funds for your auction's charitable cause.
The more bidders that arrive at your charitable auction, the more success your fundraising will be, so grab the attention of people passing by the location where your auction is to be held with large free standing roadside banners to ensure attendance is huge.
If you already have your banner design ready, you can upload your artwork to us at the time of ordering. Simply choose the size you need and the file upload tool for providing your artwork to us will be your next step. If you need to design your charity auction banner, choose one of our auction templates to customize using our online banner designer.