Corn Maze Banners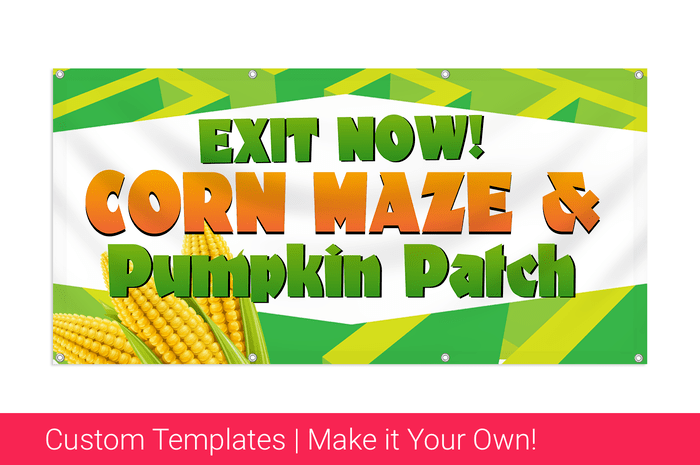 Corn Maze Signs
Help your guests have fun getting lost in your corn maze this season!
A corn maze is a family-friendly activity that involves guests finding their way around a maze cut out of a corn field. Corn mazes have become popular tourist attractions in North America and are a way for farms to generate additional tourist income. Most have a path which goes all around the whole pattern, either to end in the middle or to come back out again, with various false trails diverging from the main path. While all corn mazes have the basic premise in common, you can set yours apart from the others by promoting its unique features on vinyl banners displayed near busy roadways or at similar locations like cider mills and apple orchards. Make sure to list extended hours and any upcoming special events on your "Corn Maze" signs and banners to get maximum return on your investment.
A corn maze is one of those places that everyone enjoys visiting, so make sure your location is well represented this season by advertising with large vinyl banners from Printastic. Display your customized "Corn Maze" signs near freeway exits to increase traffic from passersby.