Employee Safety Banners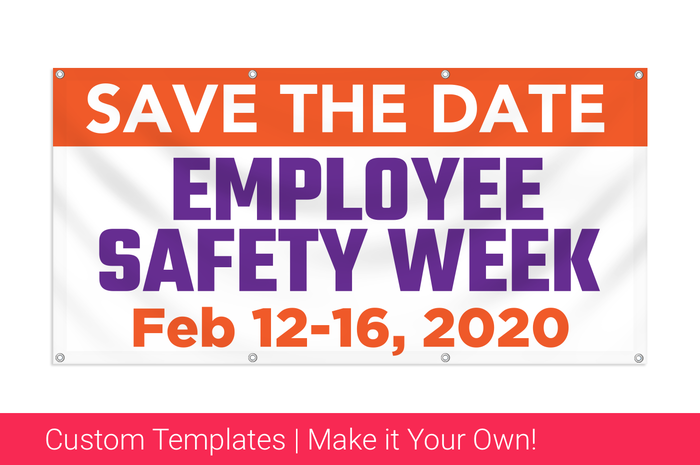 Employee Safety Banners and Posters
Quality employee related safety banners reflect your business' commitment to employee safety in the workplace. It shows your dedication to making sure your employees are aware of potential hazards that could be encountered when working.
The purpose of these banners is to deliver messages to employees quickly that help to alleviate potential hazards in your working environment from injuring or negatively affecting an employee. Your text message should be easy to understand, and clearly define the hazard you are warning employees about.
Custom safety announcement banners can help you remain in compliance with OSHA, keep your employees safe, and reduce your responsibility to risks as a business owner.
To order your banners, upload your artwork or choose from our available customizable templates to provide the safety message you need.