Everything Must Go Banners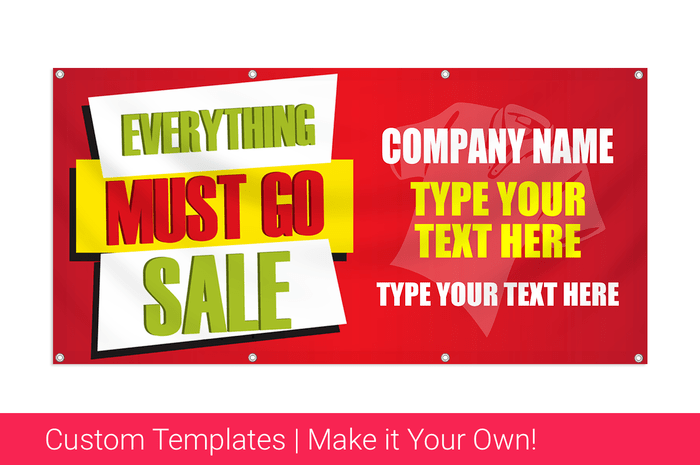 Everything Must Go Sale Banners
Need to move your stock in a hurry? Ready to clear your shelves? There is no better way to attract customers new and old to your store than with a door-busting sale. Make this sale special by advertising to the masses with an Everything Must Go Sales Banner from Printastic.com – the online leader in custom printing!
Designing a custom banner is easy as can be with Printastic's new interactive Online Design Tool. If you've found the time to complete your design on your own, great! You can upload your file in PSD, PNG, JPEG, or PDF format. Creating a design for the first time? Start by selecting one of our awesome templates and personalize it with your own images, graphics, logos, and text. Complete your banner by choosing between several material and hanging options, and Printastic will print your banner in photo quality and ship it right away.
Whether you need to empty your store before you close your doors, or sell out of last year's stock before this year's merchandise arrives, nothing will help sell your sale like a custom Everything Must Go Banner from Printastic. Design it in minutes, receive it in days, start your sale the right way with a one-of-a-kind banner hanging in your store.